CREDITS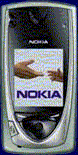 These fall into 3 main categories:

1.

The TerraLycos network for some of the best free webspace on the net. Get yours NOW by logging onto www.tripod.com. You'll be silly if you don't!!

2. The Somerset Library Service. Without their Peoples Network machines with free net access and infra red receptors, this site would not have been possible. Our Library Service is a credit to the County and a resource to be truly proud of. Please visit the Foursite Consortium ONline Library Catalouge. You'll see what I mean.

3. YOU!!!!!!!!!! Without you and you in the pics, the site would not exist. I love spending time with my friends and love being reminded of the good times we spend together. I hope this can be shared with everyone!

4. Keep an eye out on this page cos there will be various daft, intelligent and ironic credits coming up here! Woohahahahaha!!!!!