Sorry chaps, cant actually remember the exact date of this one! It was a Saturday in June 1995, thats all I know. Anyway, this was the 3rd Torquay outing I'd been on although it was the first that a camera was present. Please note that this was the last time the outing was a "lads only" affair. A trip on the old formula; train in the morning, train in the evening.
The guilty party were: Daz, Dave S, Simon, Jason, Pete, Darrell and Danny
ps: Sorry about some of the early pixely pics - these were the first to be scanned.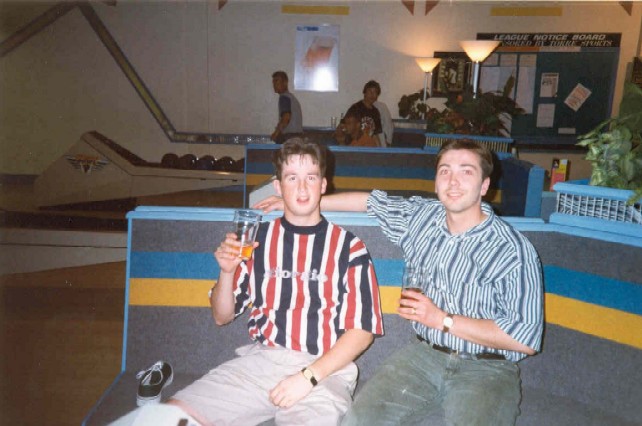 Darrell and Danny lager it up at the Hollywood Bowl, Torquay.

Peter with Simon and his faithfull pet Keema Nan. He called it Rover. Sadly Rover died last year and is buried in the bins of the English Raj.

Daznokiafun has his very first Prawn Phall; Danny can't quite believe it. Now I cant get enough of them.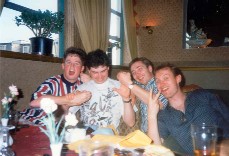 Pile on Dave at the Curry House with Darrell, Danny and Daznokiafun.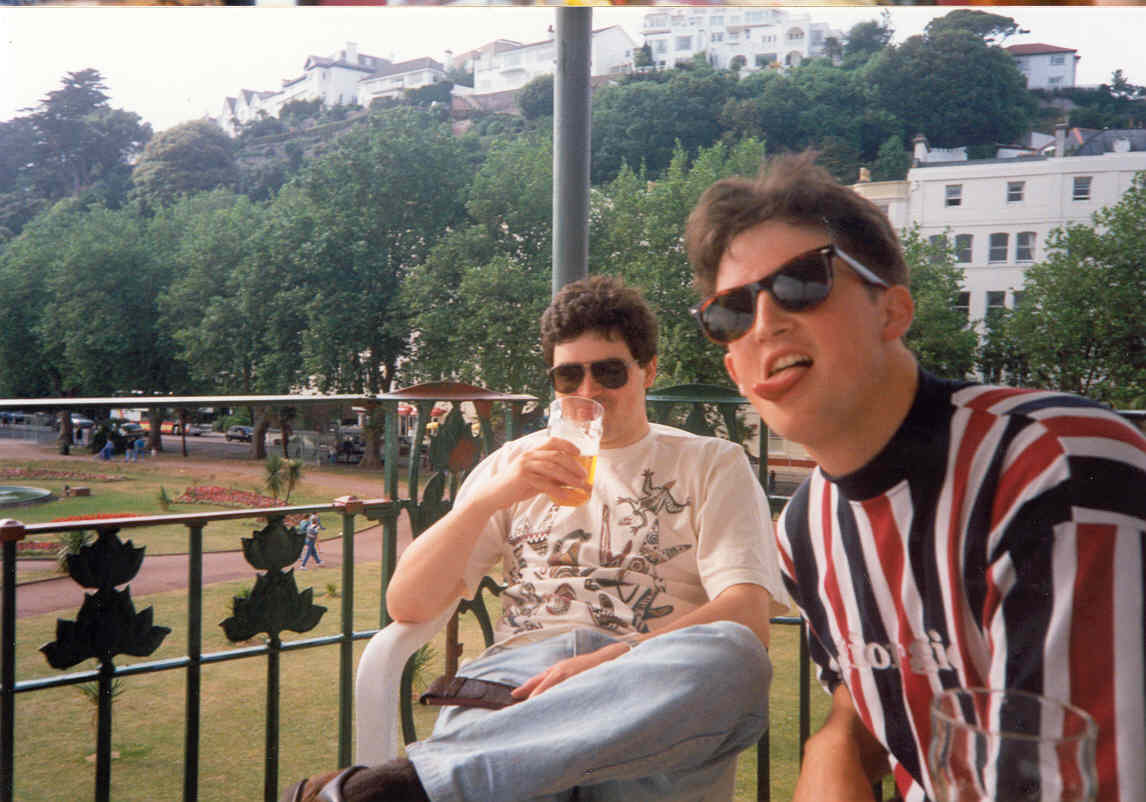 Drunk on the terrace bar, Darrell does tongues while Dave is stuck in his pint.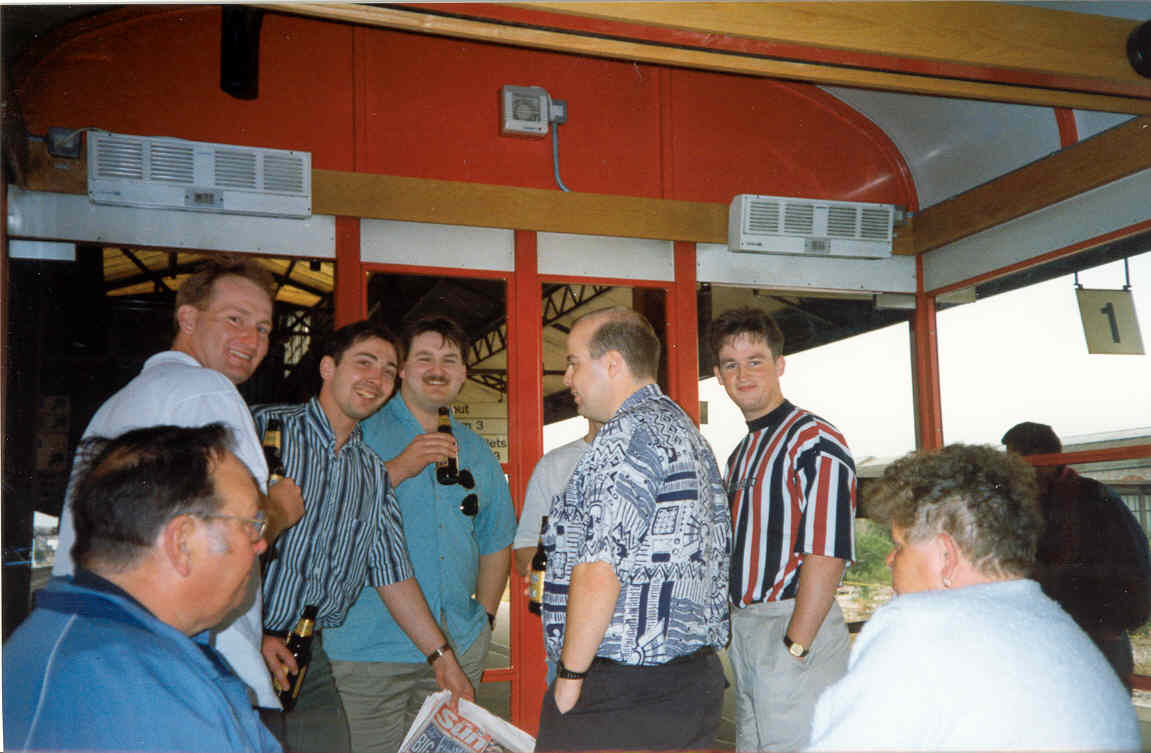 Pre-Tork drinks at Newton Aboott station. Beers in at 10am - hardcore!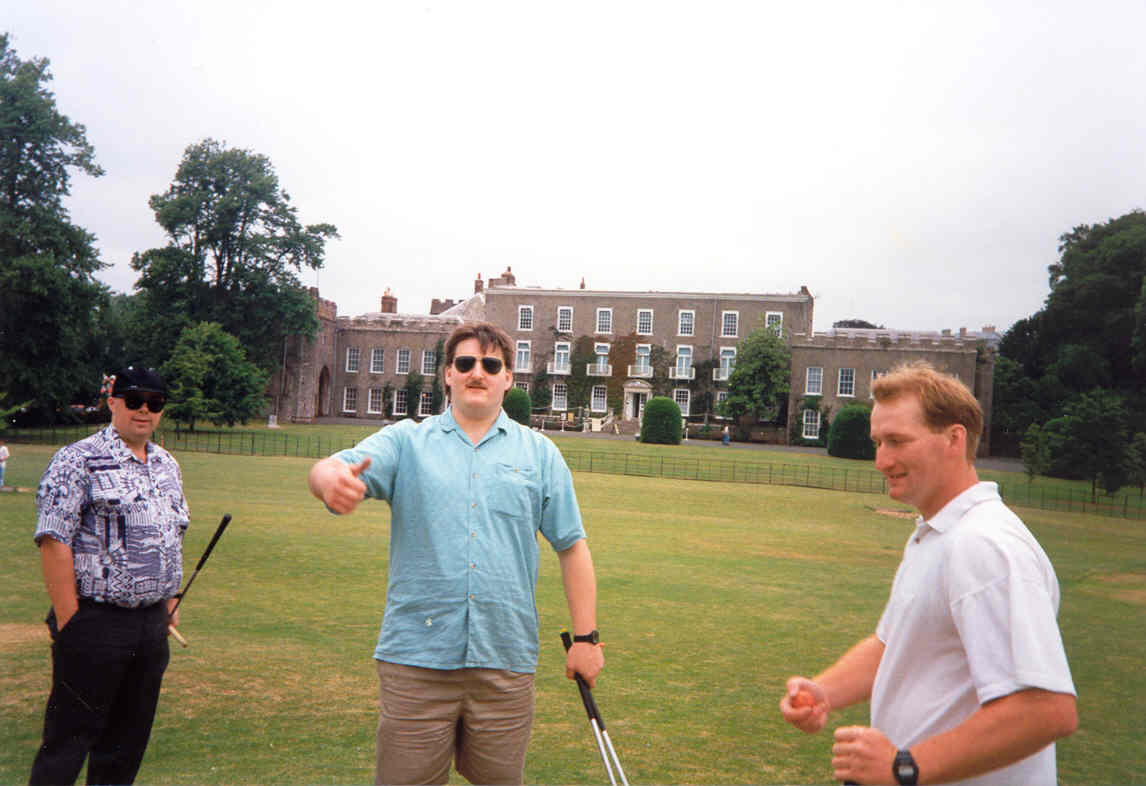 Jason pitches and putts...in one. Simon is overjoyed, as is Pete.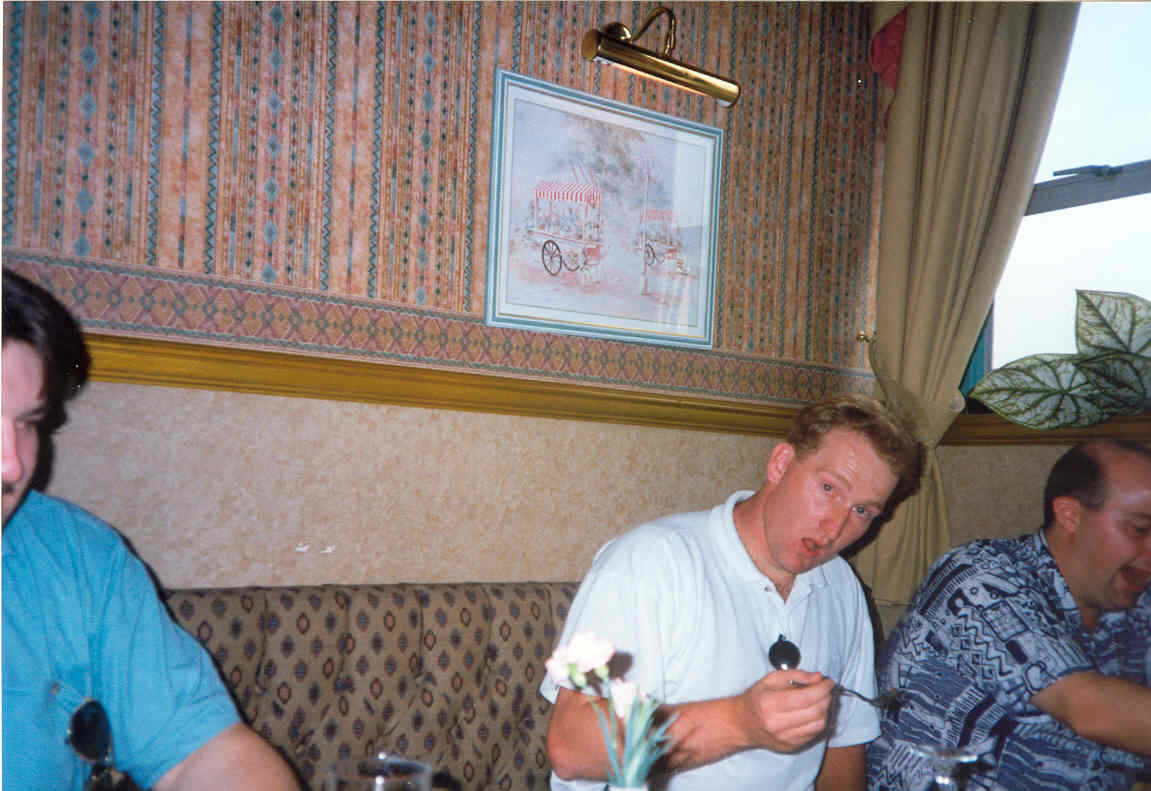 Pete, like a good lad, has some of my phall. He enjoyed it really!

Darrell goes for the direct approach in the curry house. Is Dave about to lamp him?

I was lying on the pavement to get this one!! Lads in motion from the Bowling.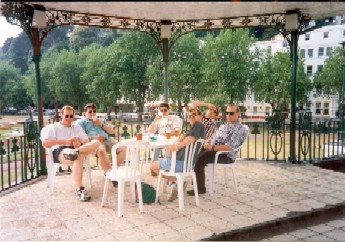 Group shot of the terrace bar overlooking the prom gardens. Darrell takes it too seriously.