Saturday 9th June 1996: Welcome to the girls for Torquay 1996 when we were joined by Donna, Andrea and Amanda. Another fine weather day based on the old formula. It was Euro 96 and we watched the England v Scotland match at the Hollywood Bowl. Simon, the king of tact and subtlety, wore a France shirt. The guilty party of 1996 were: Daz, Darrell, Dave S, Jason, Pete, Greg, Paul, Dave C, Simon, Donna, Amanda and Andrea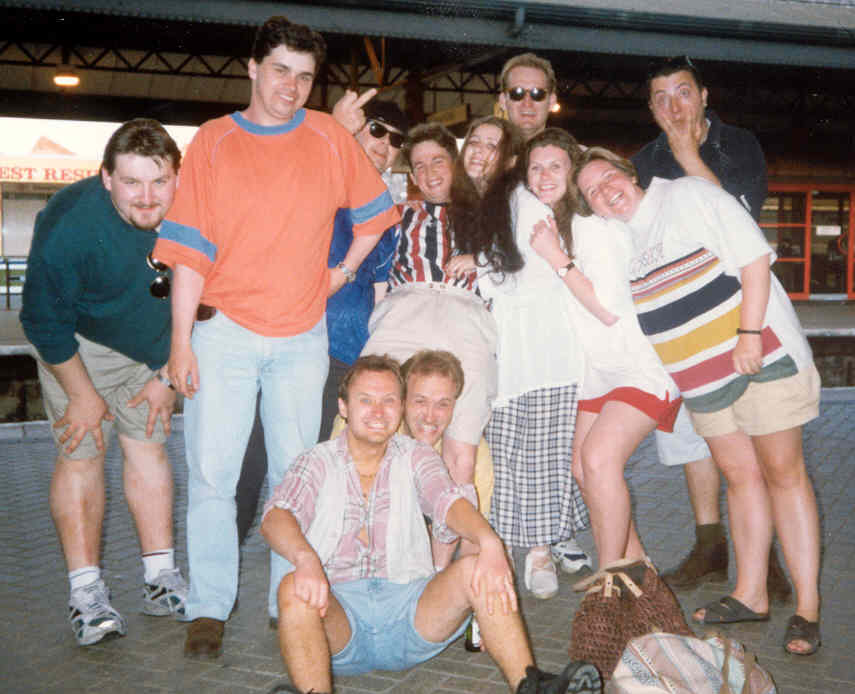 Group photo at Newton Abbot station at the end of the day taken by Dave C.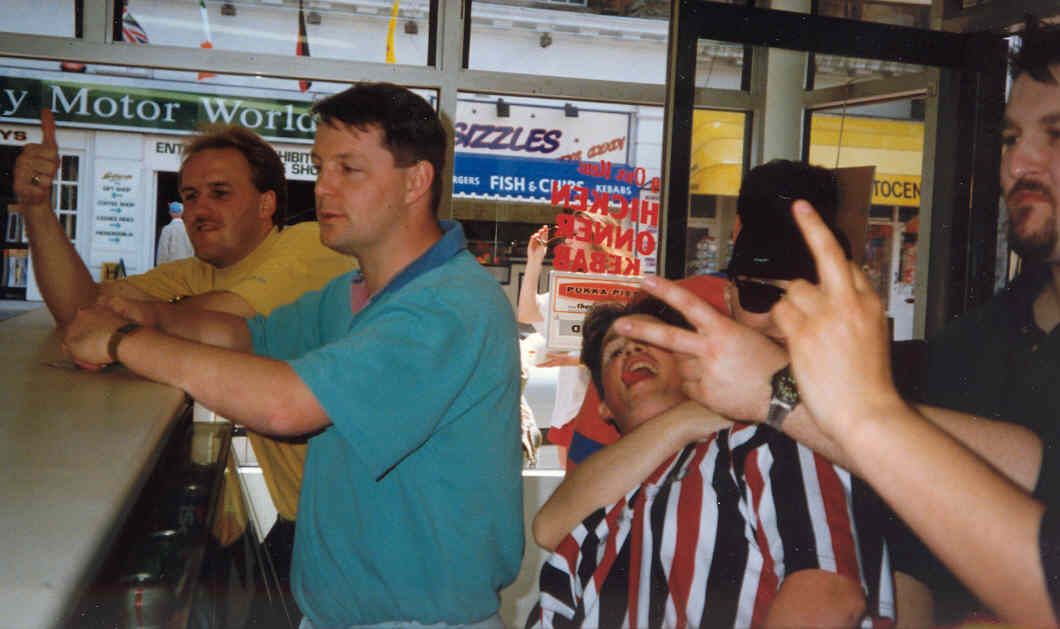 Getting the kebabs in from our Kurdish freedom fighter mate.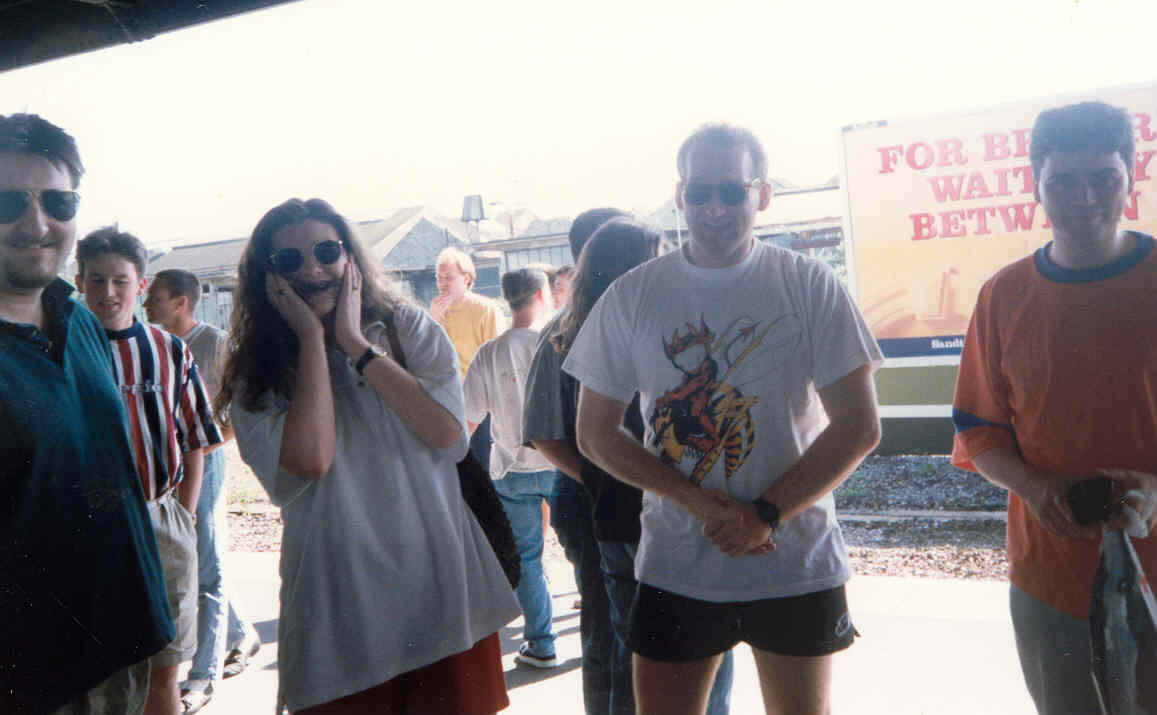 Waiting for the train at Newton Abbot in the morning - beer kicks in already.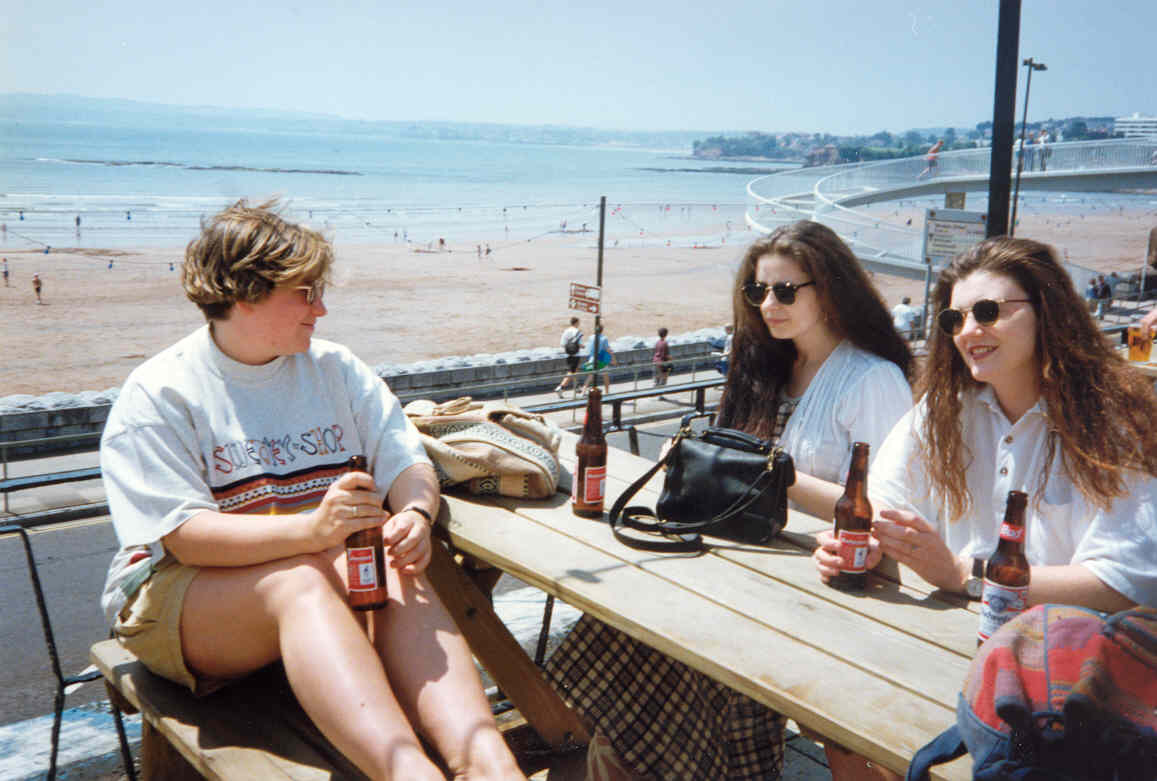 The girls with Bud on the terrace of Sgt Peppers bar. You can see how good the weather is!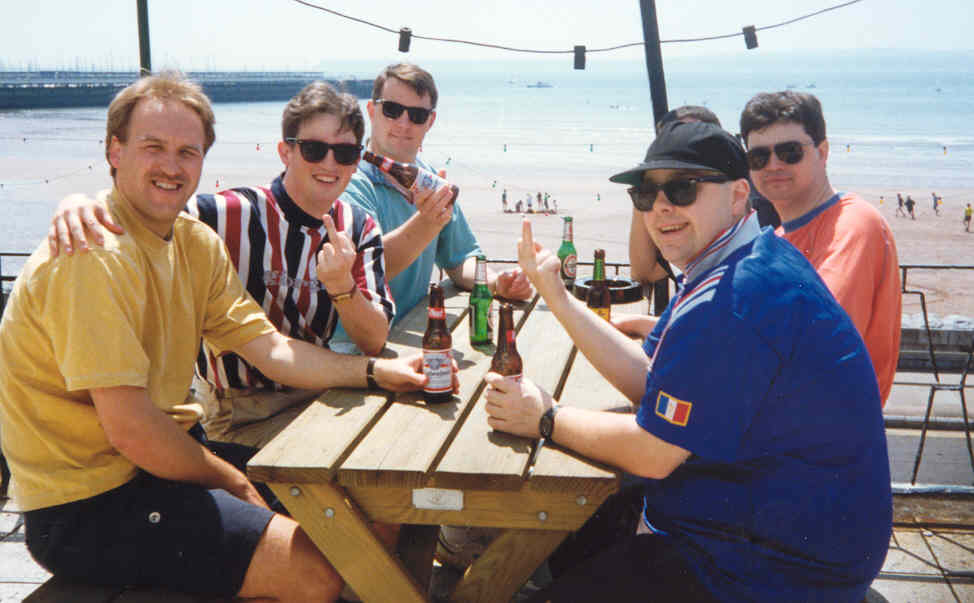 The boys with bud on the terrace of Sgt Peppers bar! Greg's out of shot.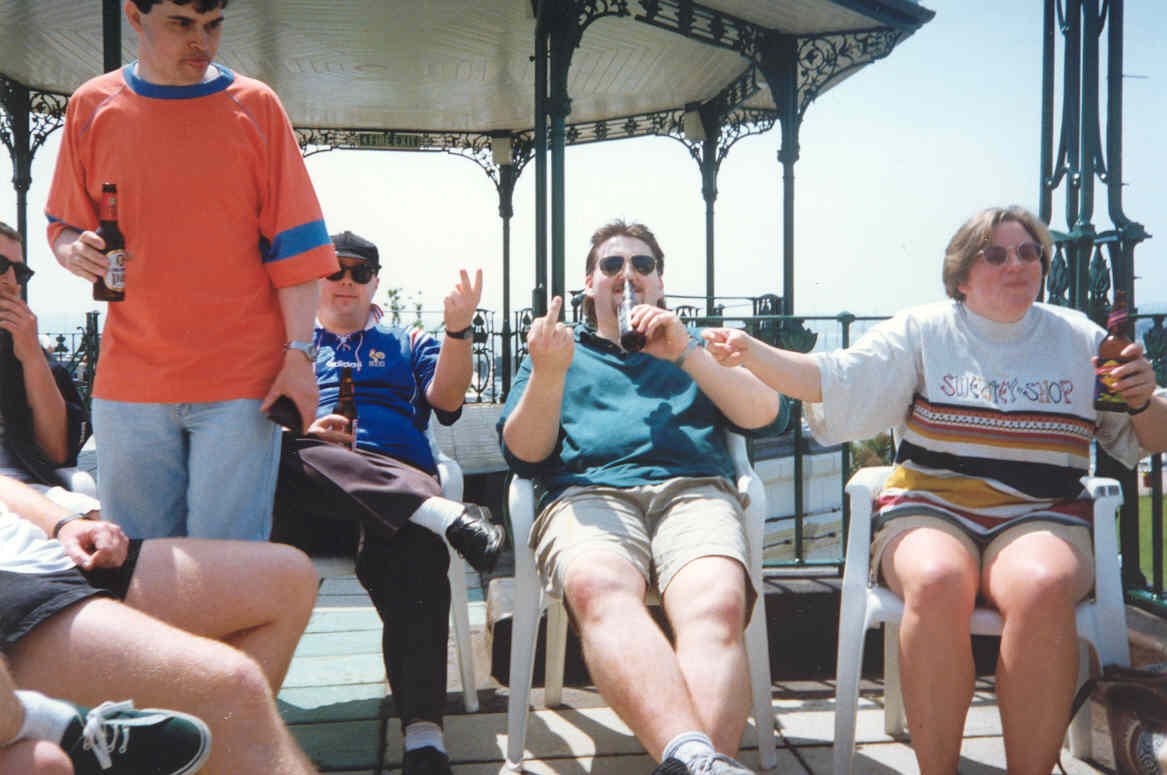 Having a lovely time at the Terrace Bar overlooking the marina.

Amanda, Donna, Andrea, Daz and Jason strike on. I think the others were watching the footie!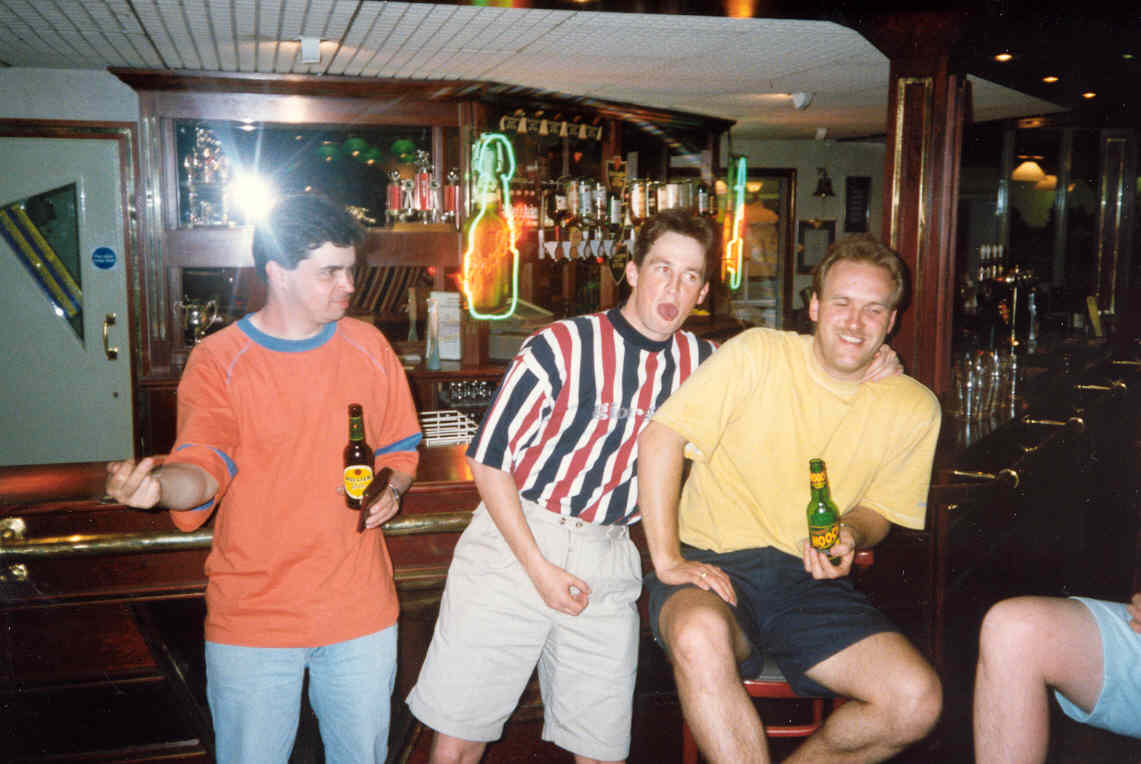 Dave S, Darrell and Paul in the bowl bar. Watch out Paul, Darrells in for kill.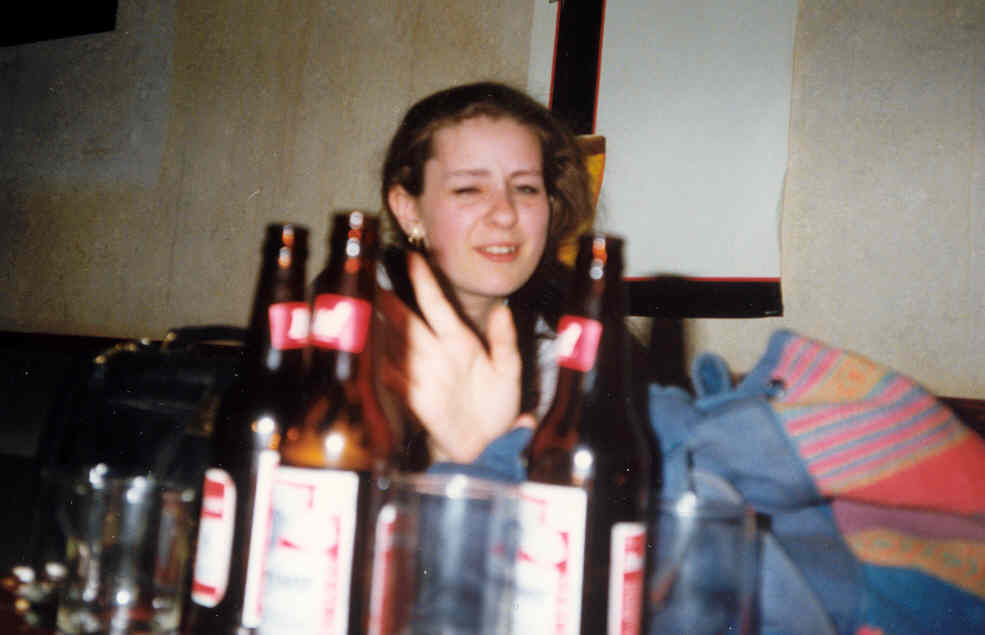 "Arty" shot of Andrea behind a plethora of Bud. Bud was the in-drink of 1996.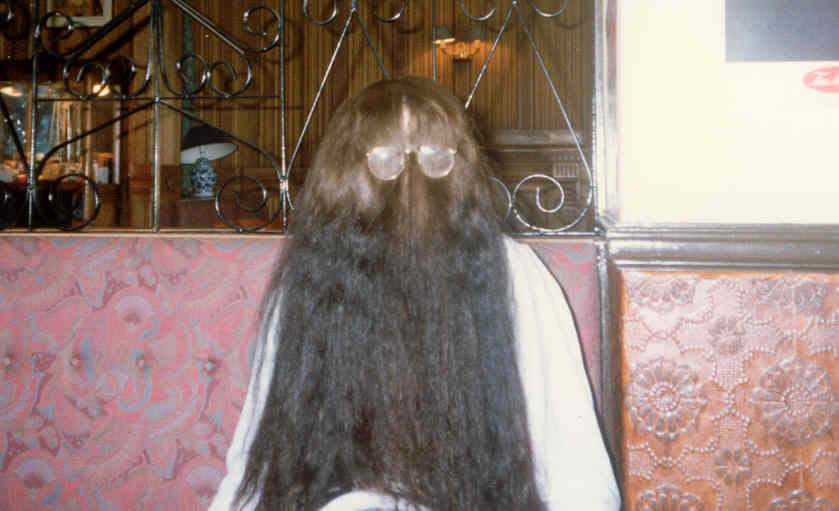 Andrea regrets that combed forward look in Sgt Peppers bar.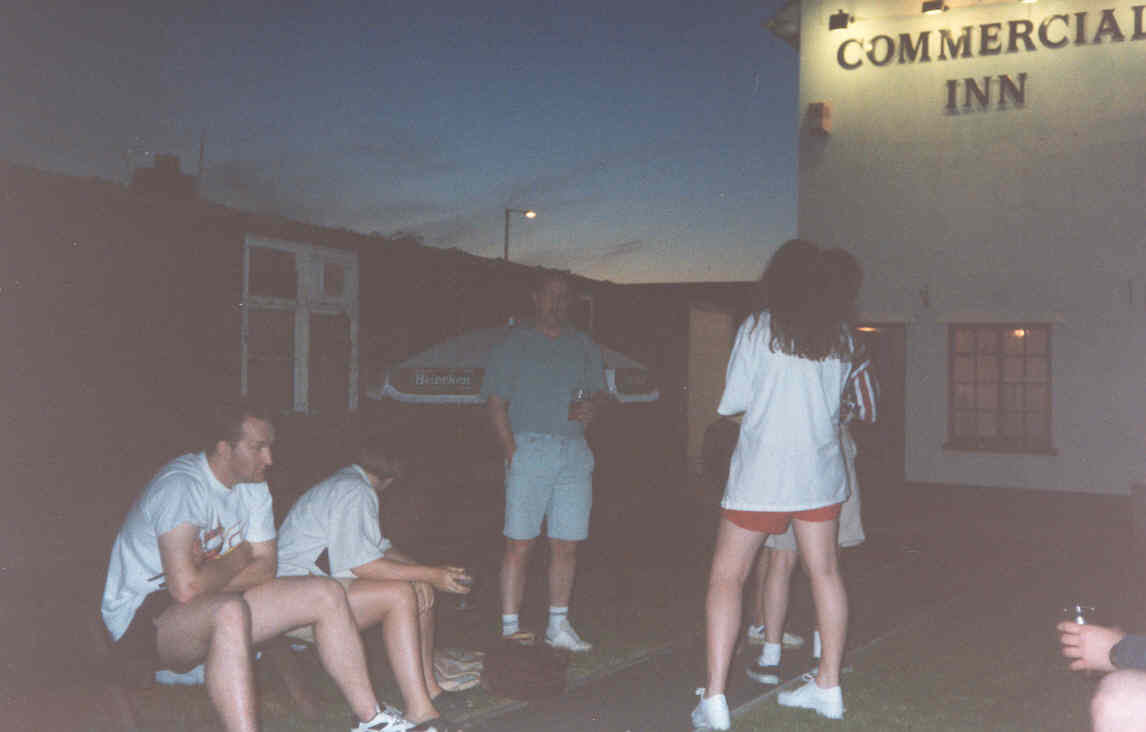 Chill out time at the Commersh in Bridgwater.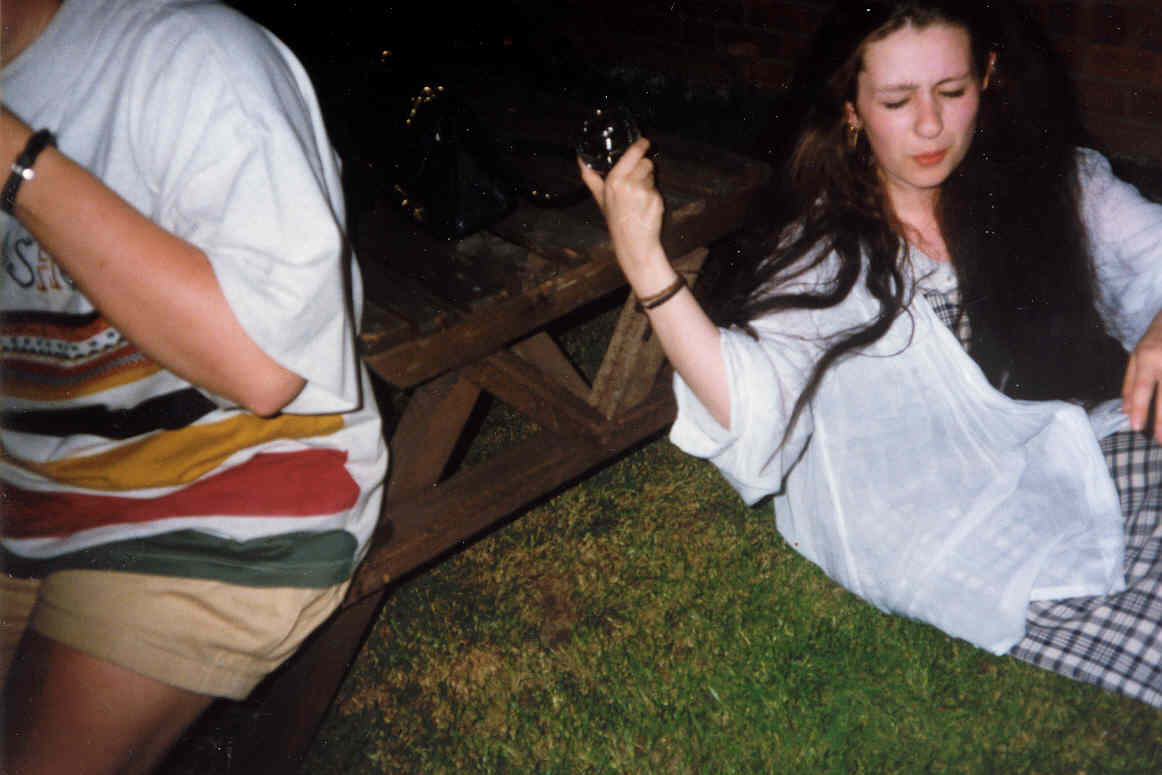 I said chill out not flake out at the Commersh!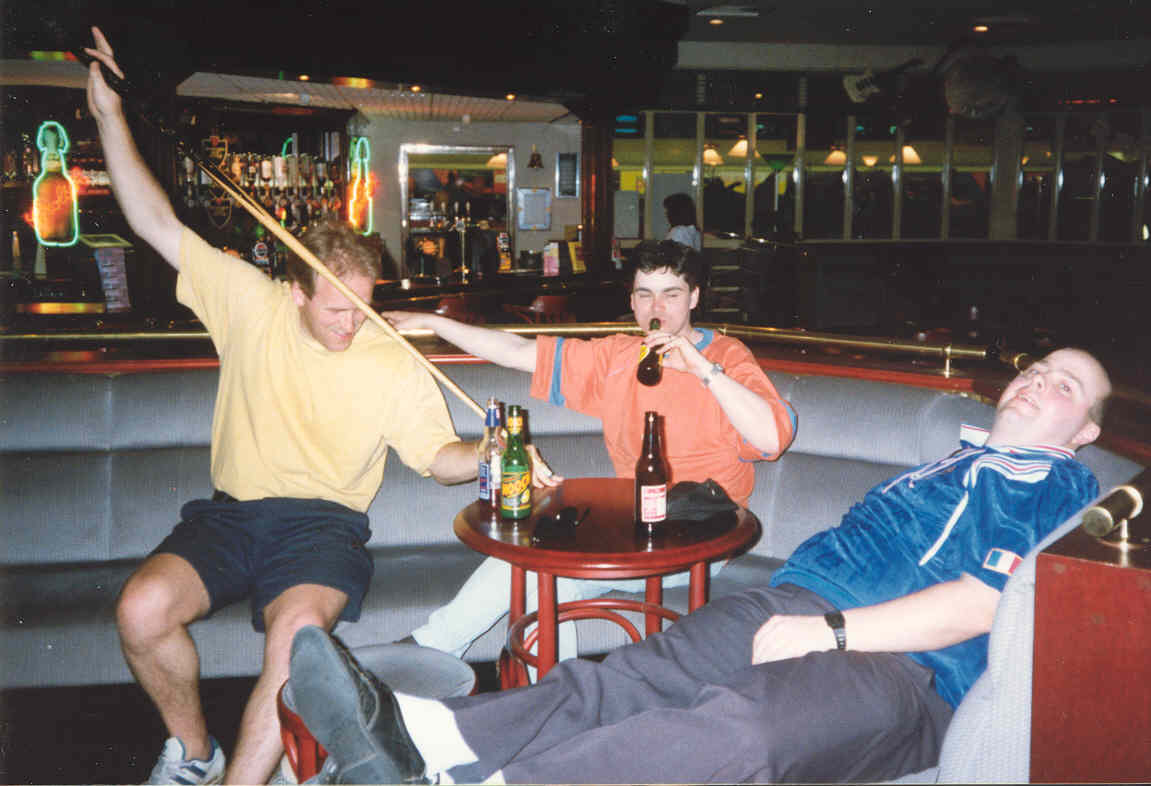 Paul goes for the pink while Dave slurps for the beer. Simon gives his pose for the laydeez.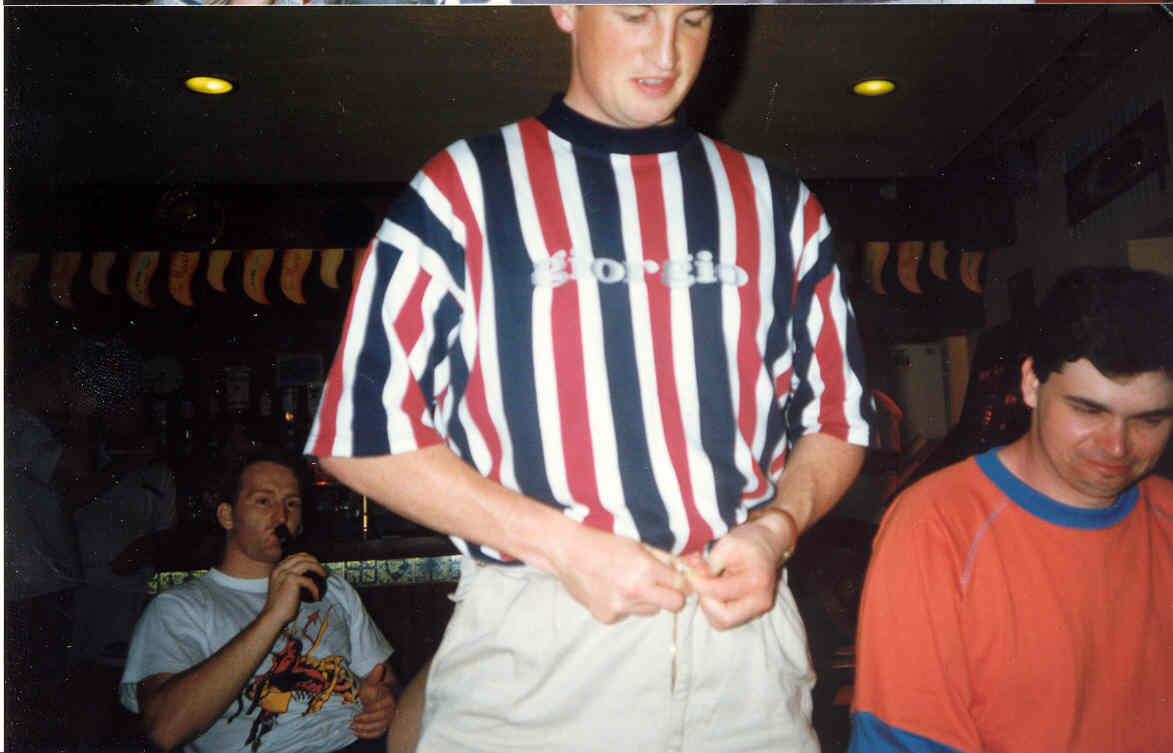 Darrell prepares to get it out (again!)- you think I'm joking; look at Daves face!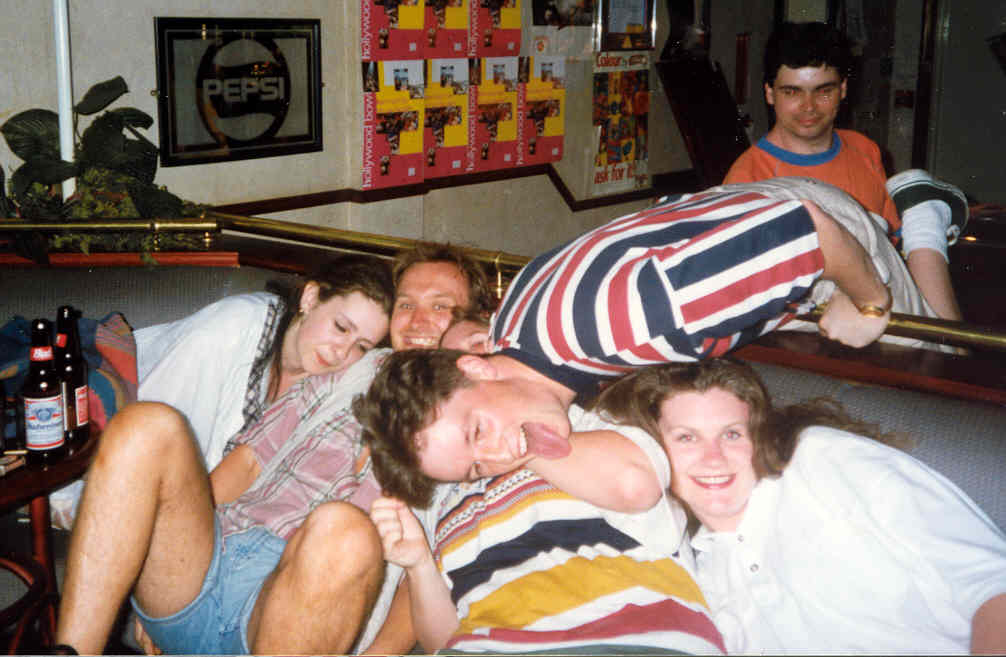 Pile on Daz in 1996!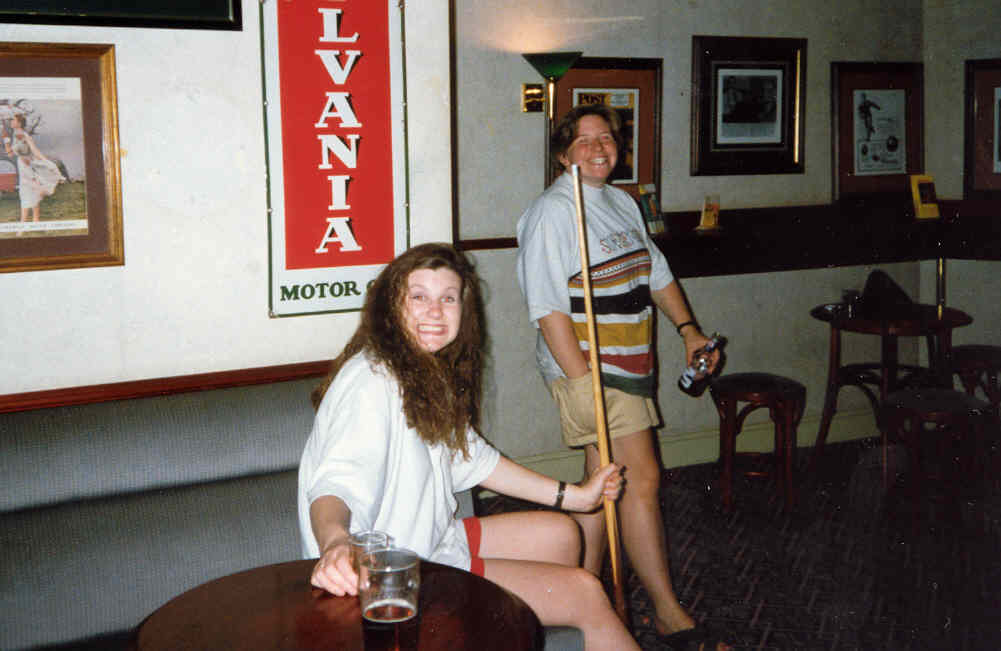 Say cheeeeese. Donna and Amanda's cue shot in the Hollywood Bowl.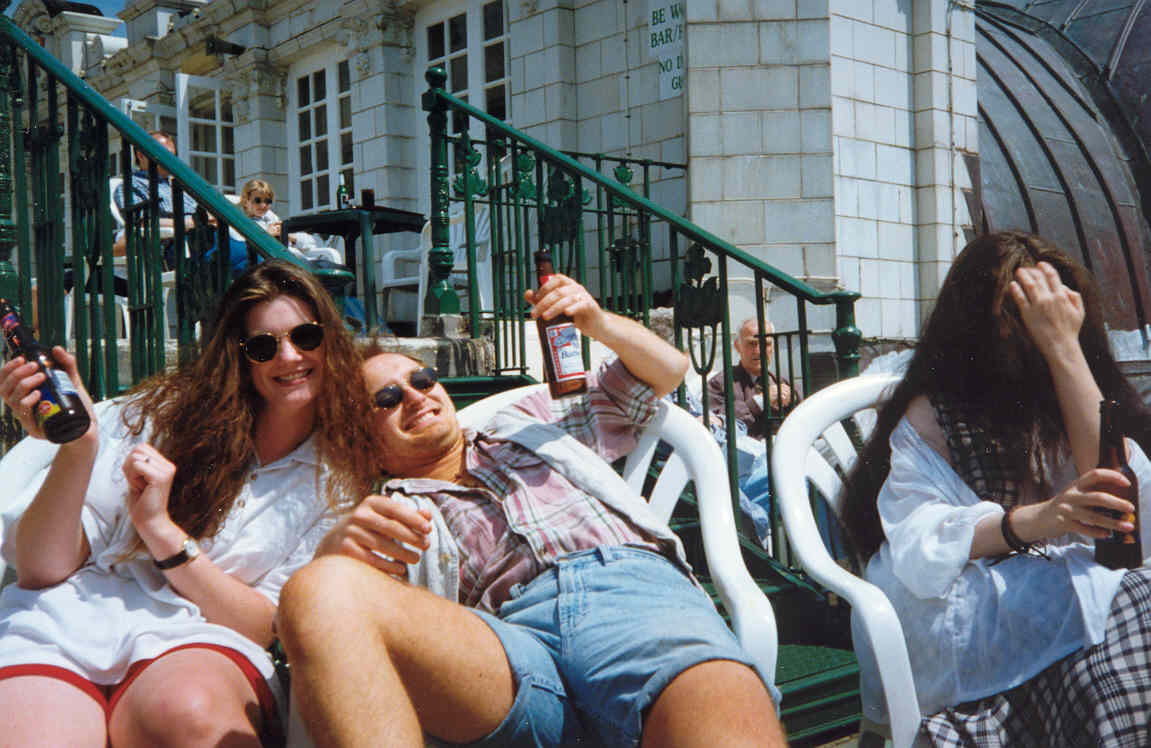 Donna, Daz and Andrea on the Terrace bar in the blayyzin' sunshine.