Saturday 9th June 1997: The last year based on the old formula. Weather started off a bit dodgy but brightened up with very strong winds. See the foties on the terrace to see what I mean (Danny trying to save his head!). A hardcore outing and probably the best of the lot.
The guilty party of 1997 were: Daz, Darrell, Dave S, Jason, Pete, Greg, Dave C, Donna, Amanda, Fi , Sam, Pam and Jenny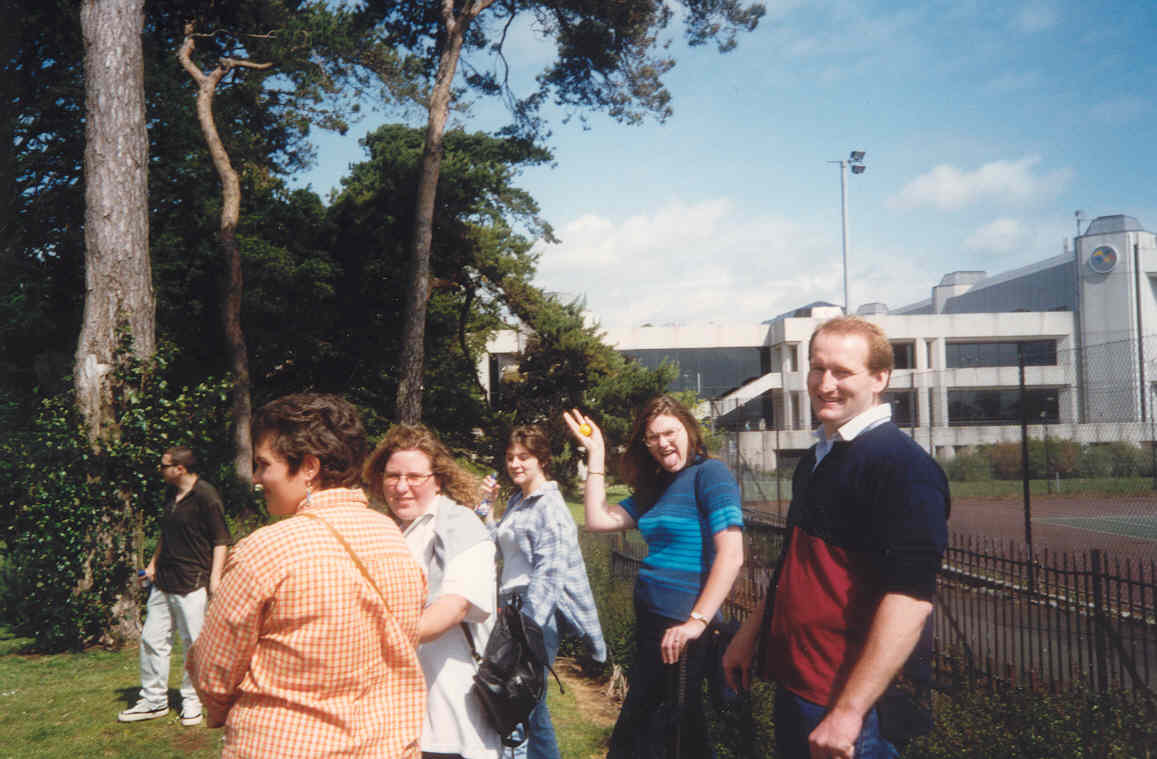 The Pitch and Putt did very well that day. Even though the trees got well decorated with golf balls!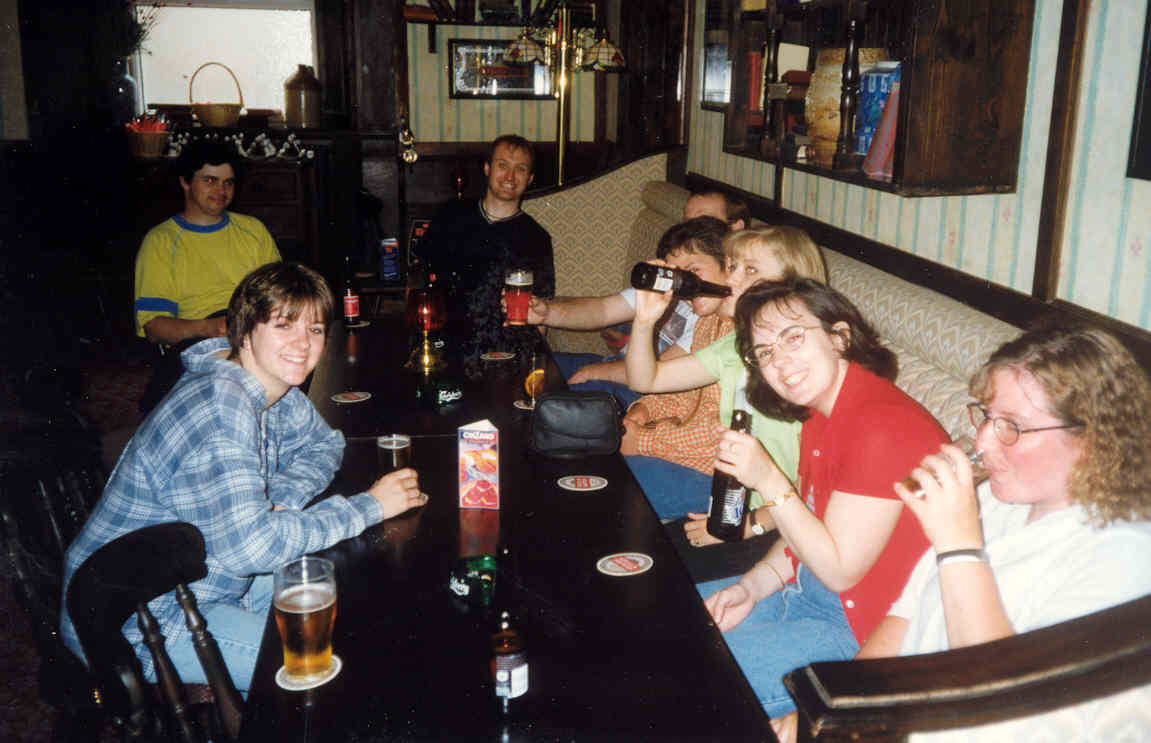 Getting down to serious intake at the wonderful Applebys bar.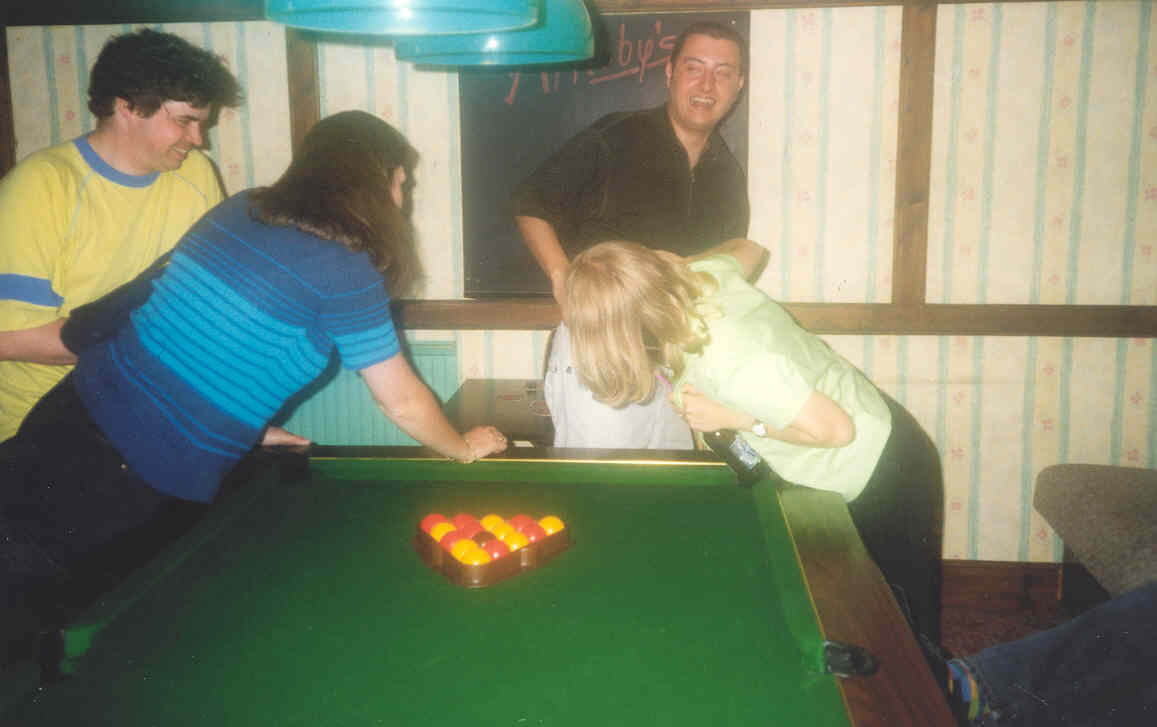 Greg shows off his war wounds in Applebys.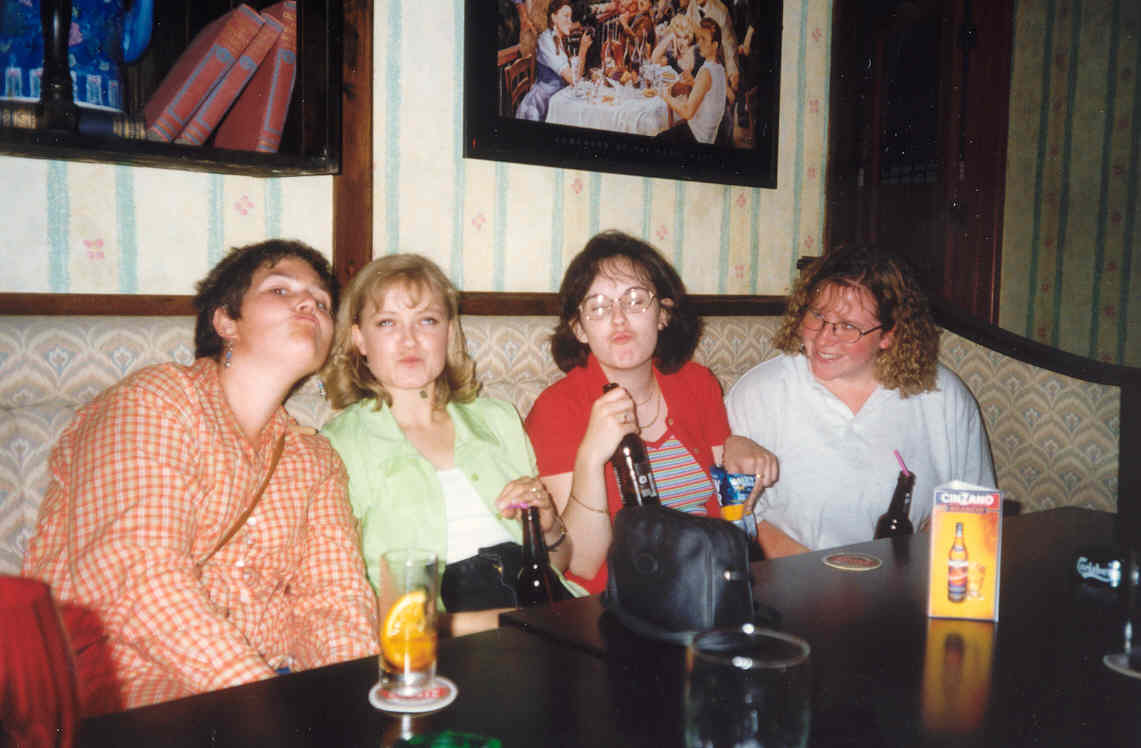 Pouting competetion of 1997.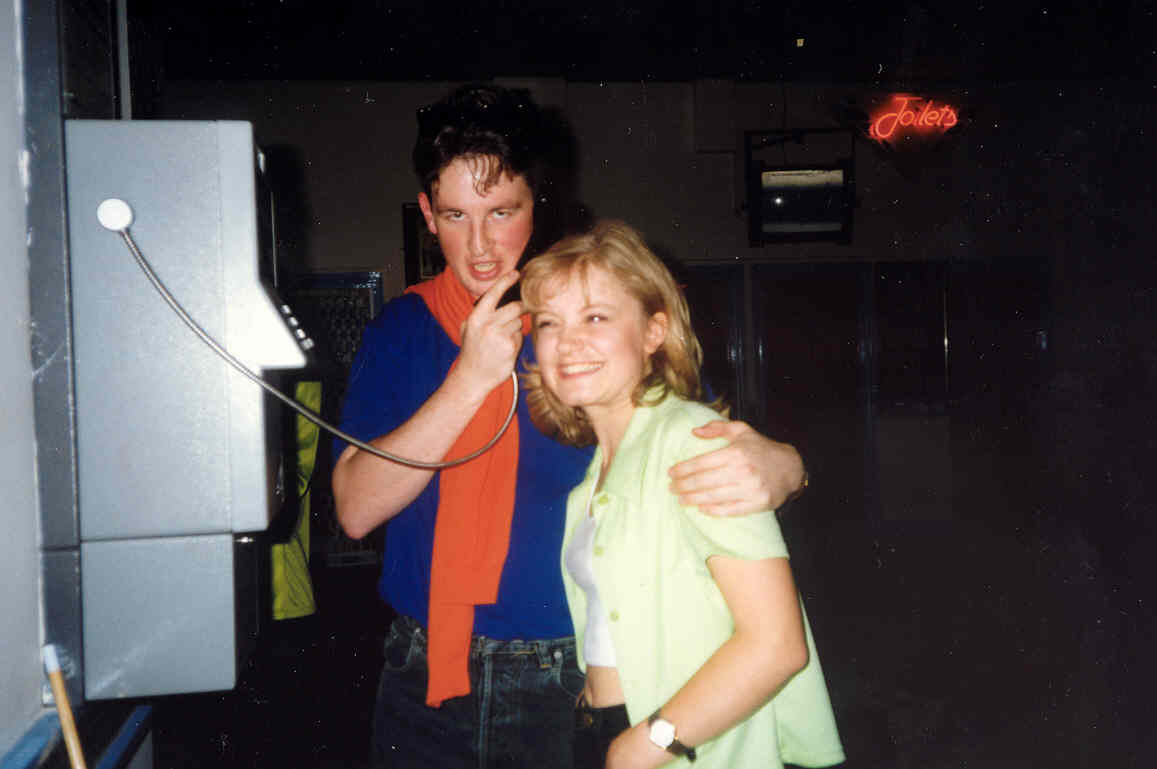 Darrell and Pam leaving a "gay-line" message on my answer phone. Thanks guys!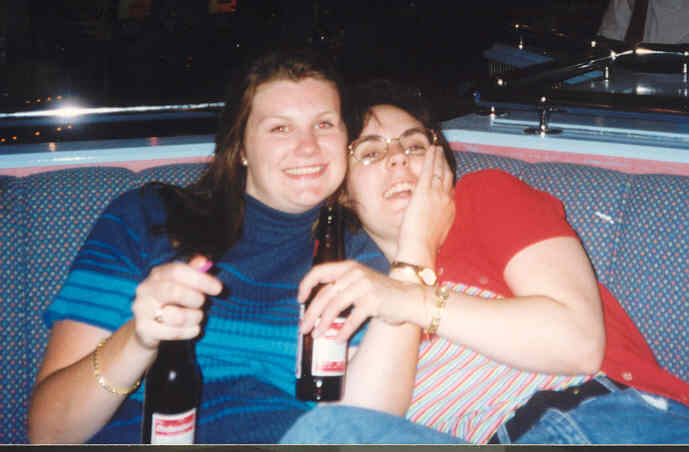 Donna and Jenny have Bud power at the Hollywood Bowl.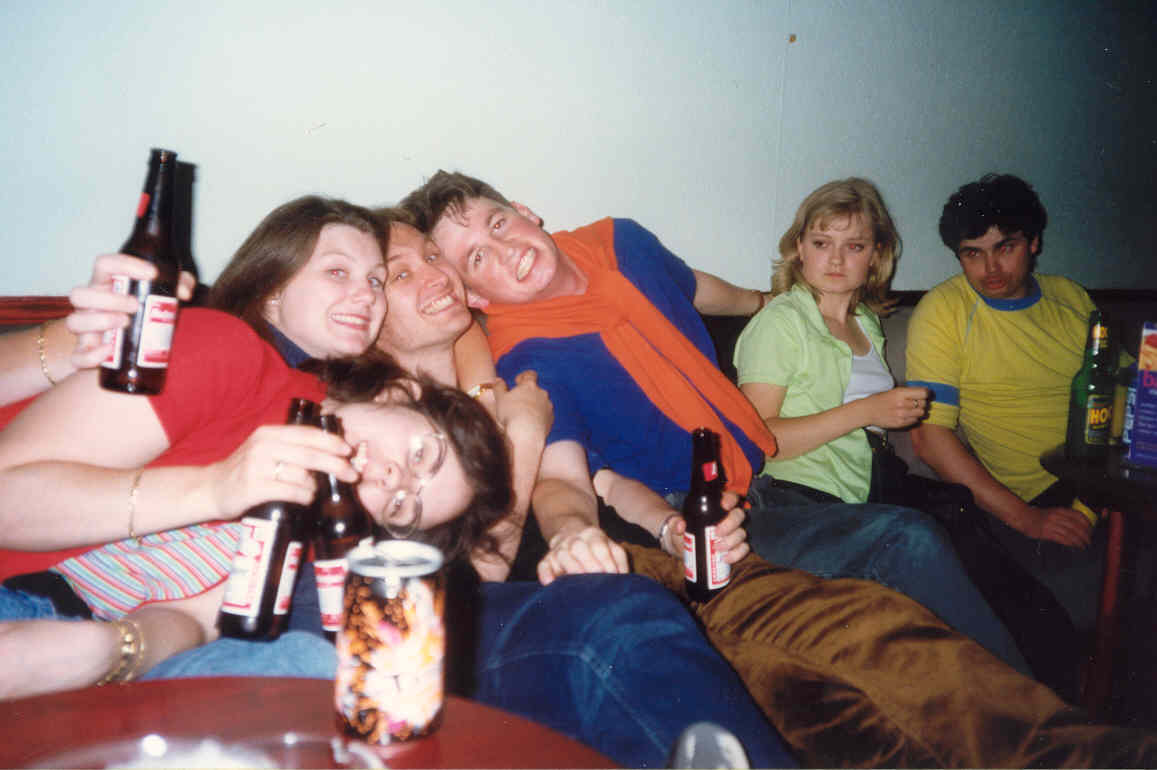 Pile on Daznokiafun again in 1997!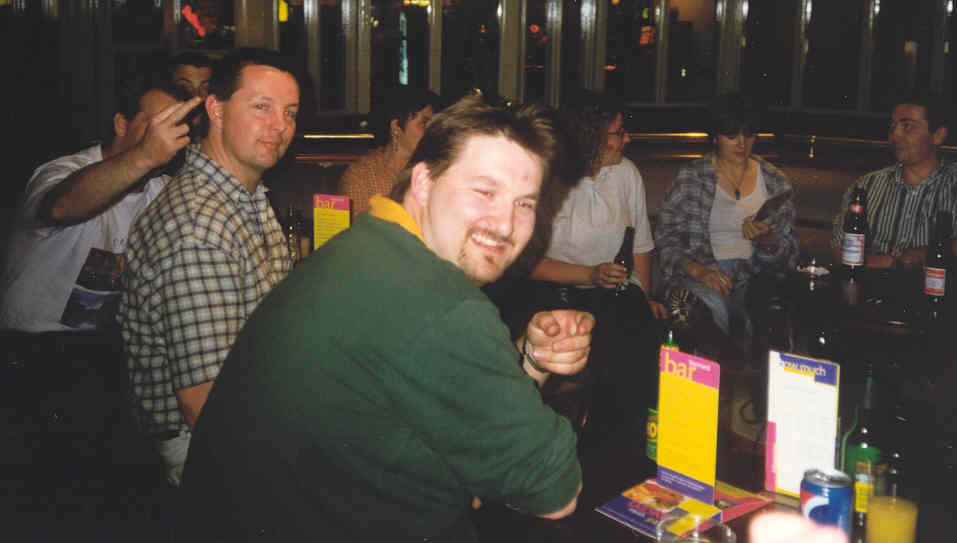 Has Jason forgotten his drink?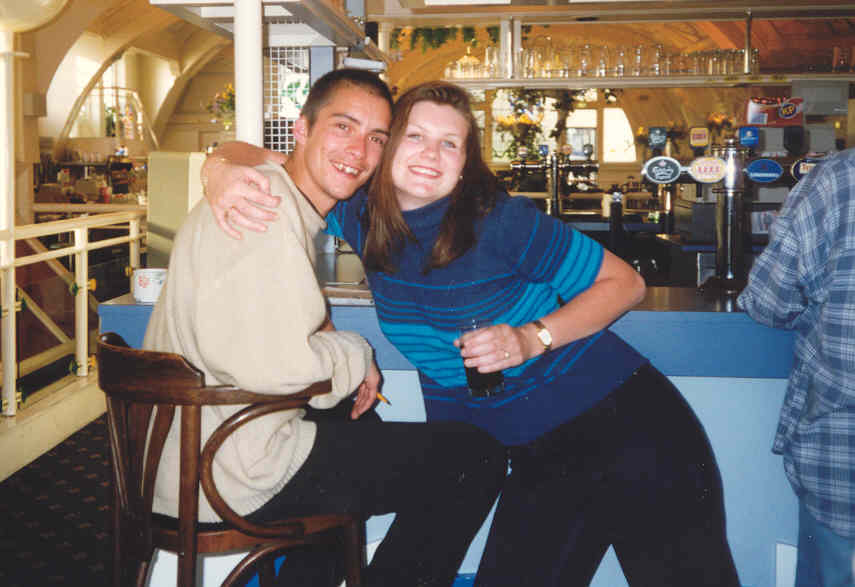 Donna and another guy called Daz in the Terrace Bar.

The spice girls on a very windy terrace bar.

Some people will do ANYTHING for a snog. Nice!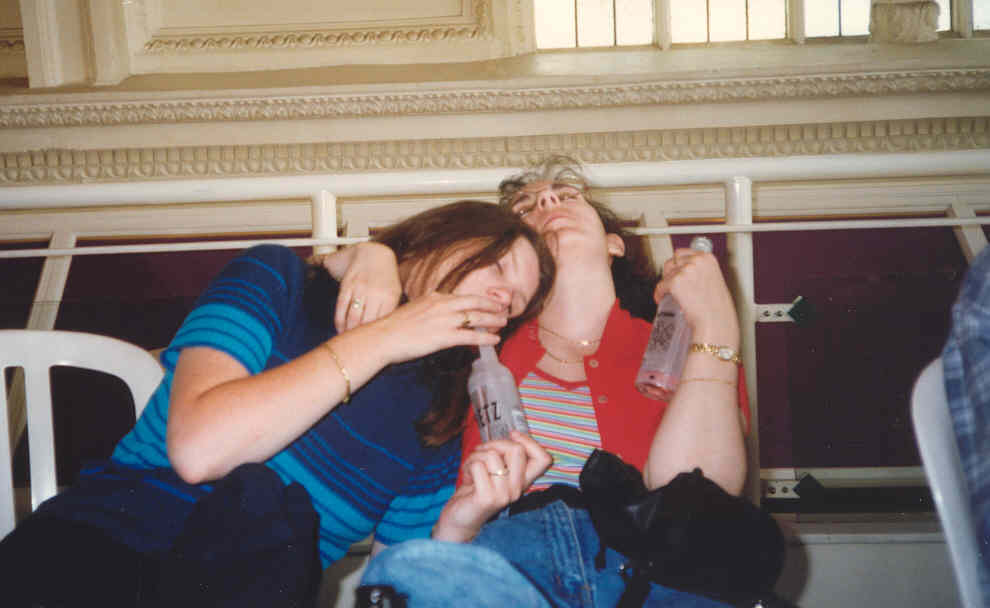 The power of Metz!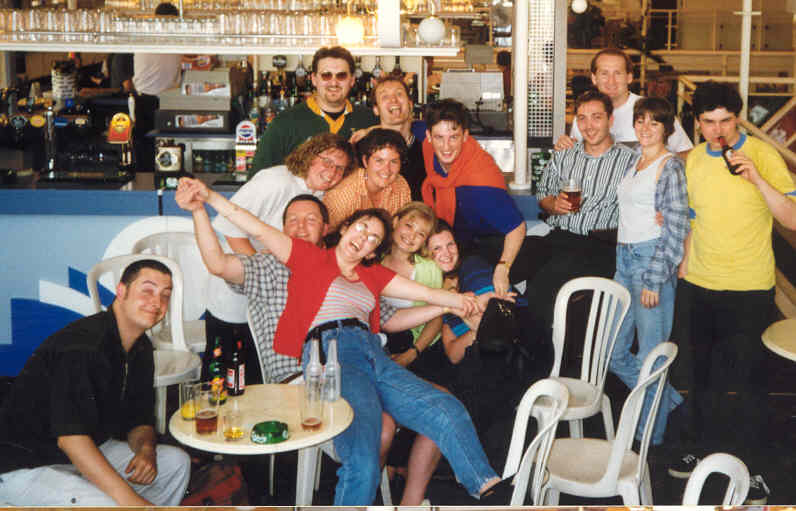 Great group shot of the Torquay 97 crew!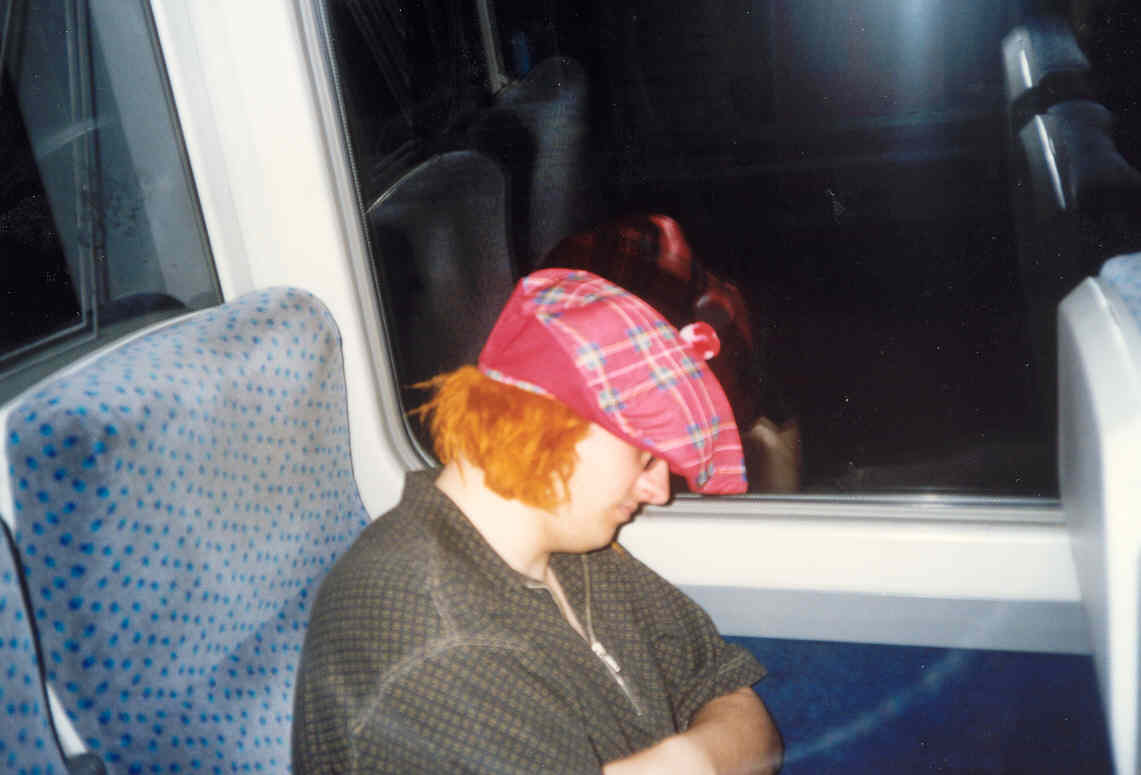 Greg goes Celtic on a Class 158 Alphaline.