Saturday 1st August 1998: Bit late in the year this one but just what I needed as I was having a shit year where I was working. Some new faces along this time with the Torquay crew getting bigger and bigger! Went down by coach for this. First year with crappy weather so ensconced in Applebys for the majority of the time with a pool table and MTV UK (when it was still had music on it!)
The guilty party of 1998 were: Daz, Darrell, Jason, Pete, Paul, Greg, Gavin, Reanne, Dave C, Pam , Andrea, Karen, Martin G, Martin B, Helen, Julie, Lorraine, and Mad Pat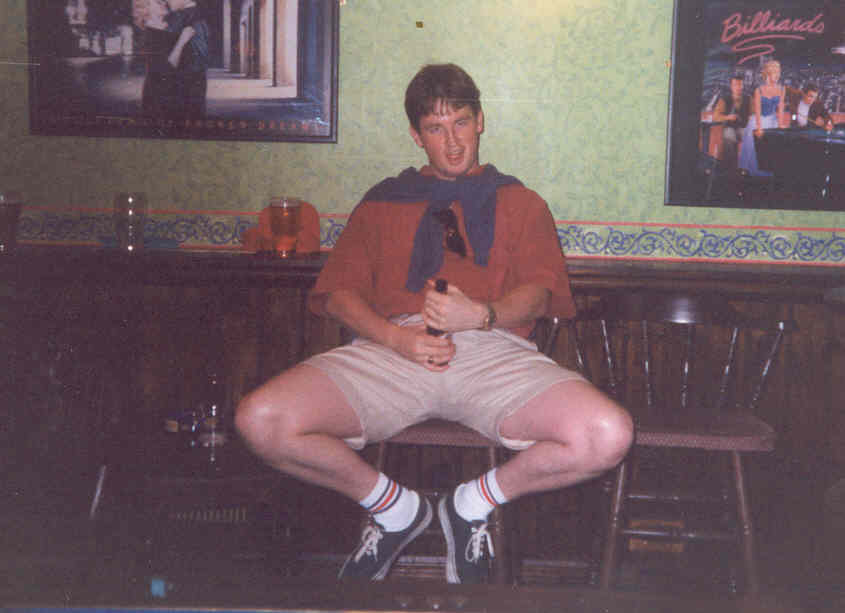 Darrell shows off his bottle. Filthy toad.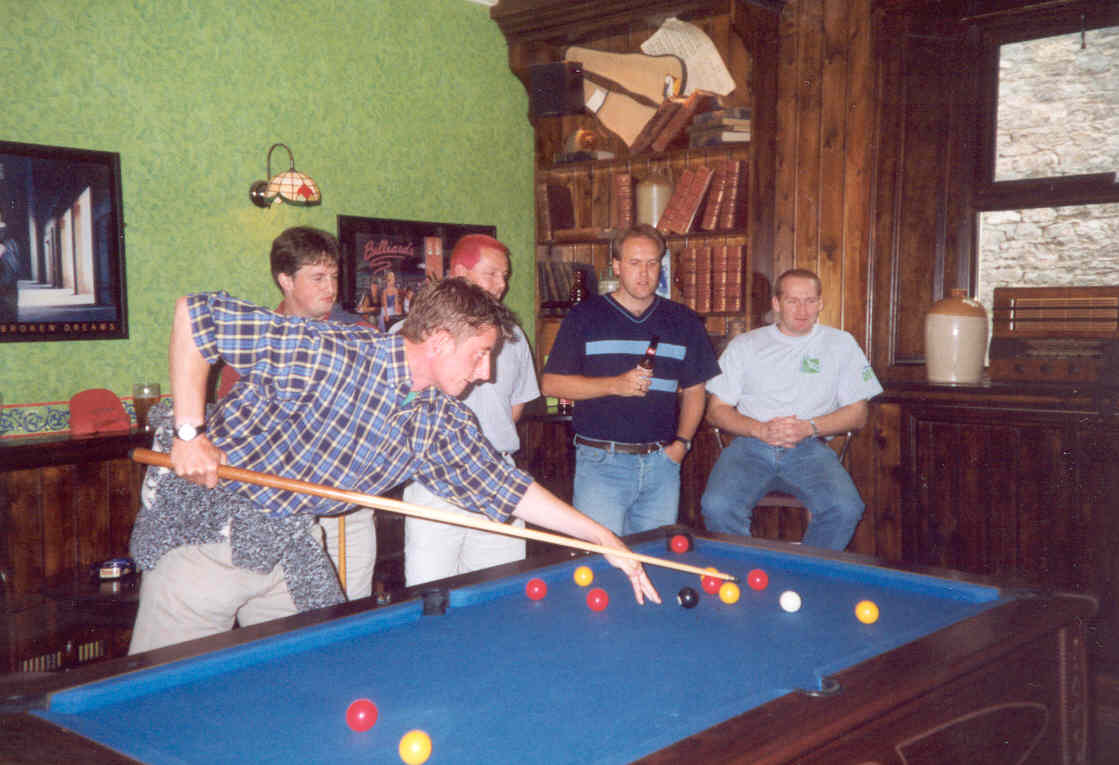 Mad Pat breaks. Note DC's hair colour for Comic Relief!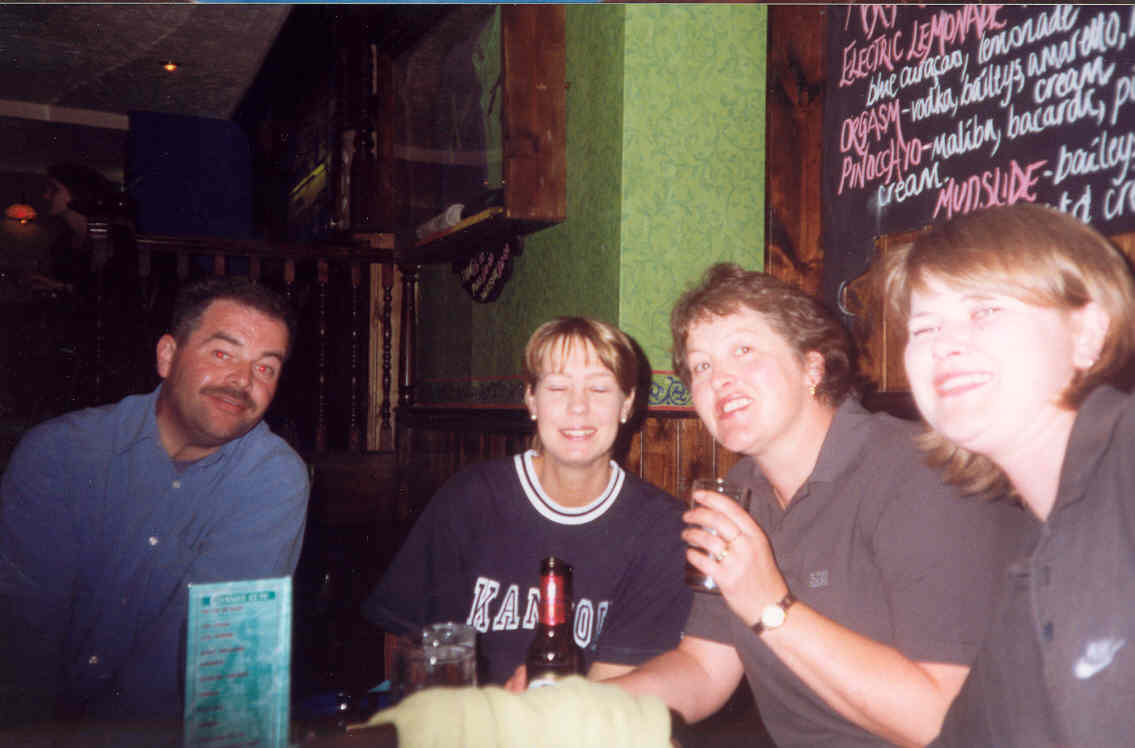 Martin, Lorraine, Julie and Helen enjoy their first time Torquay trip.

Pam (with child at this point!) pokes it out.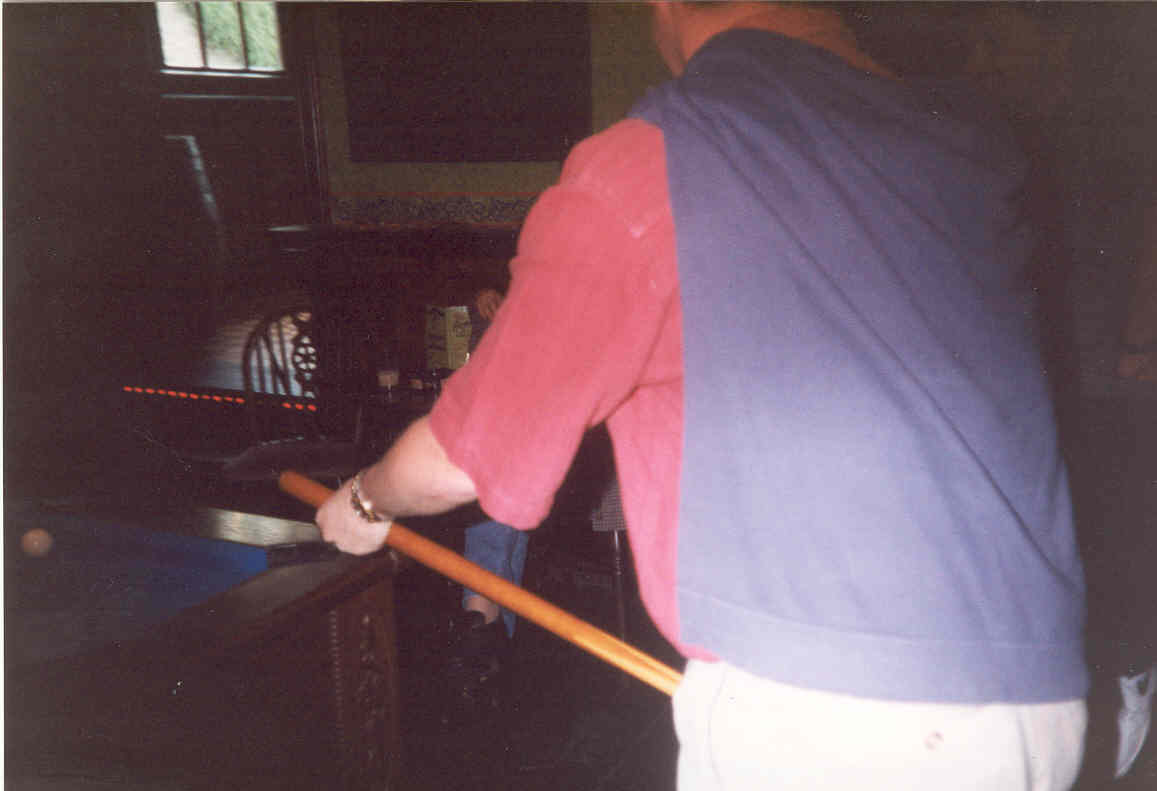 This time Darrell really tries to impress. Put it away!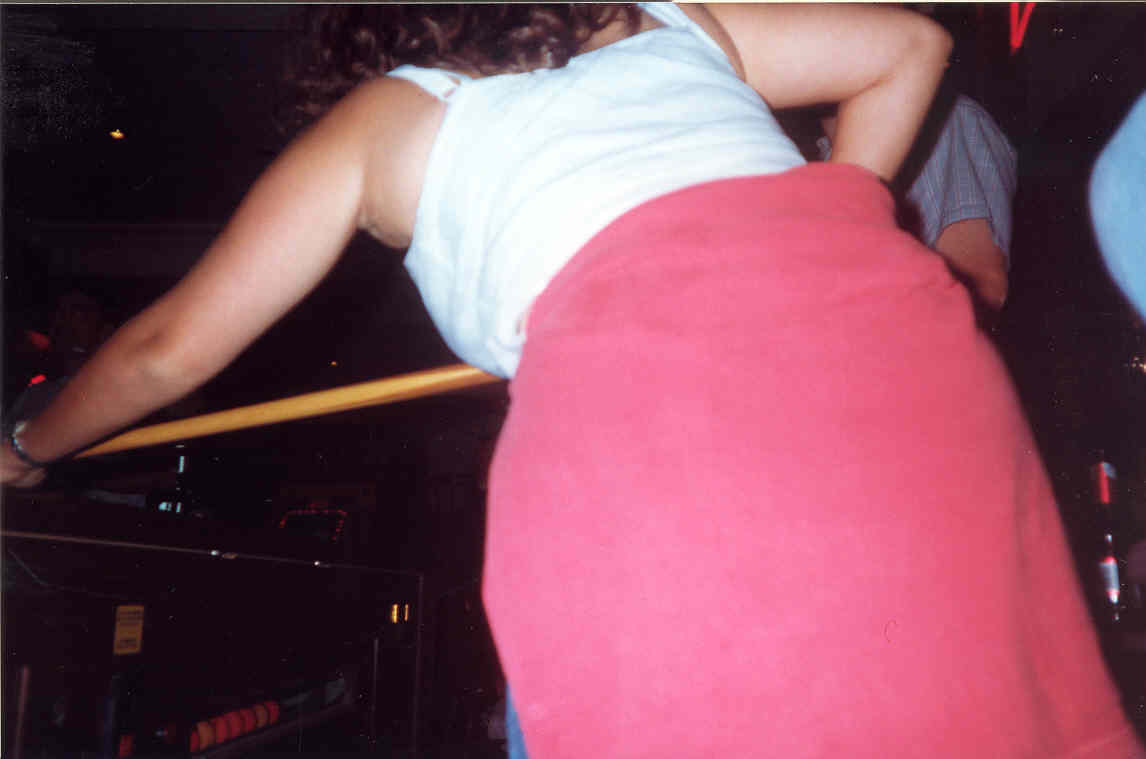 Rear view of Karens cue shot.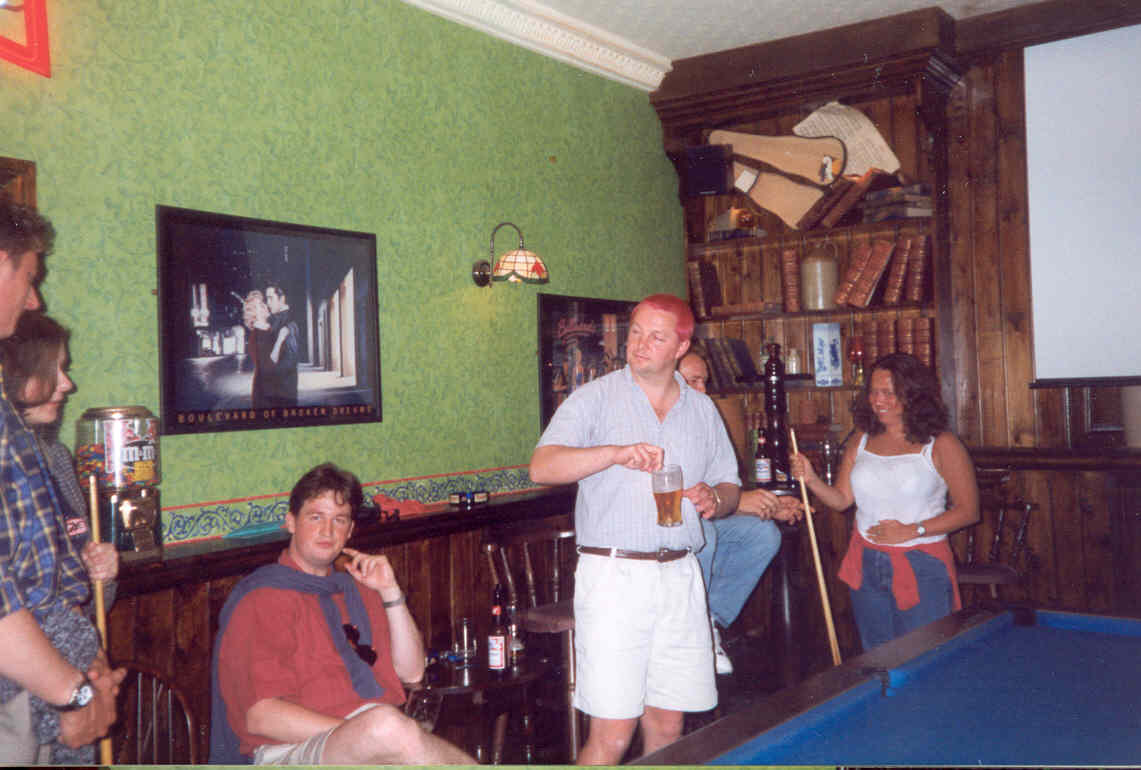 Trajectories are placed in Dave C's pint. Ugh.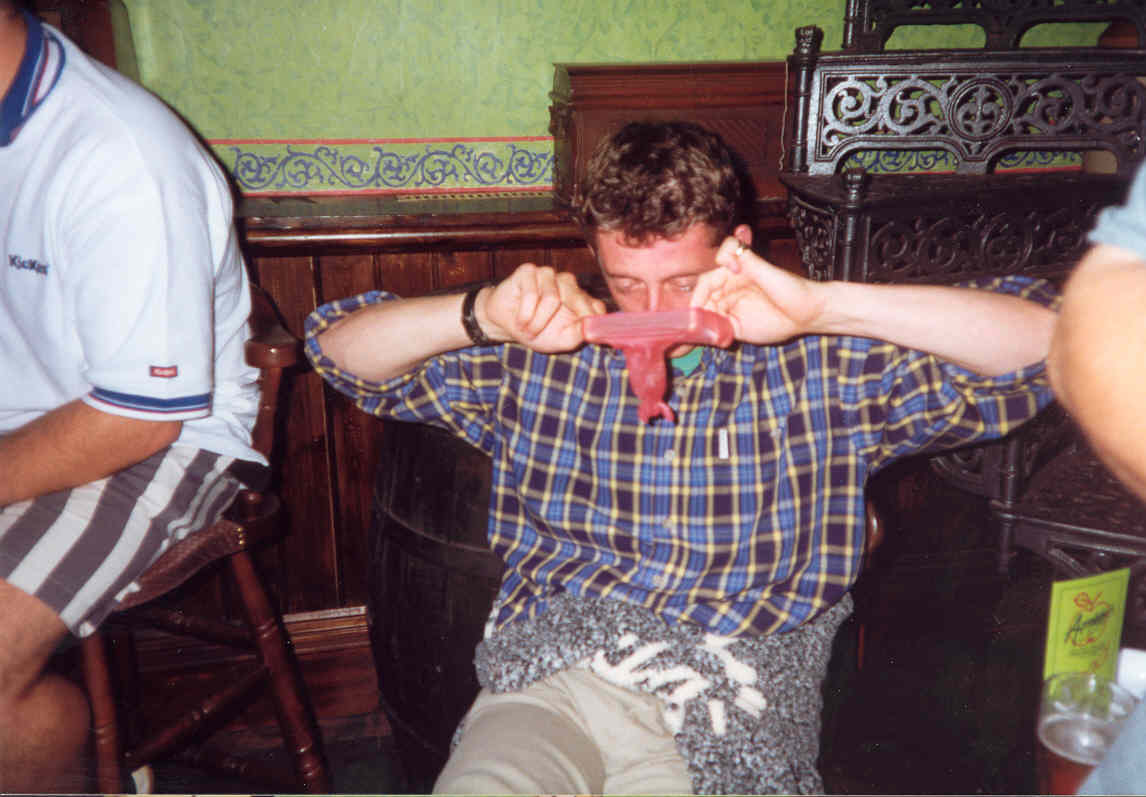 Mad Pat prepares his second skin.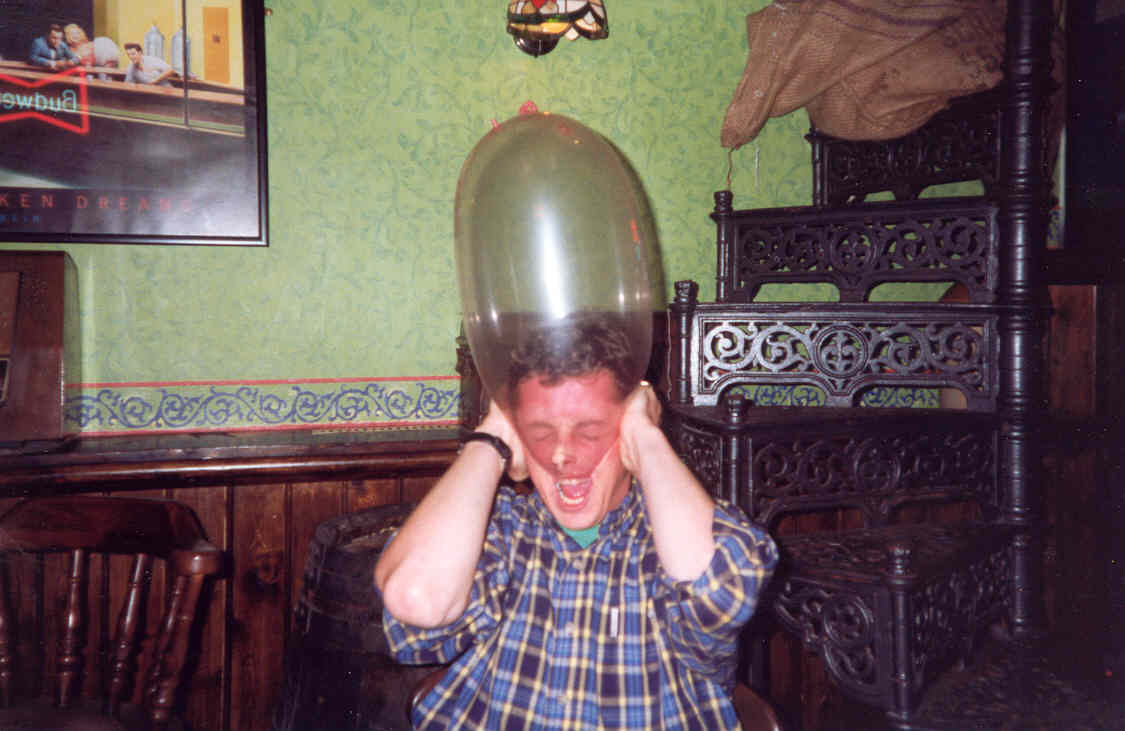 Mad Pat enters the oxygen chamber.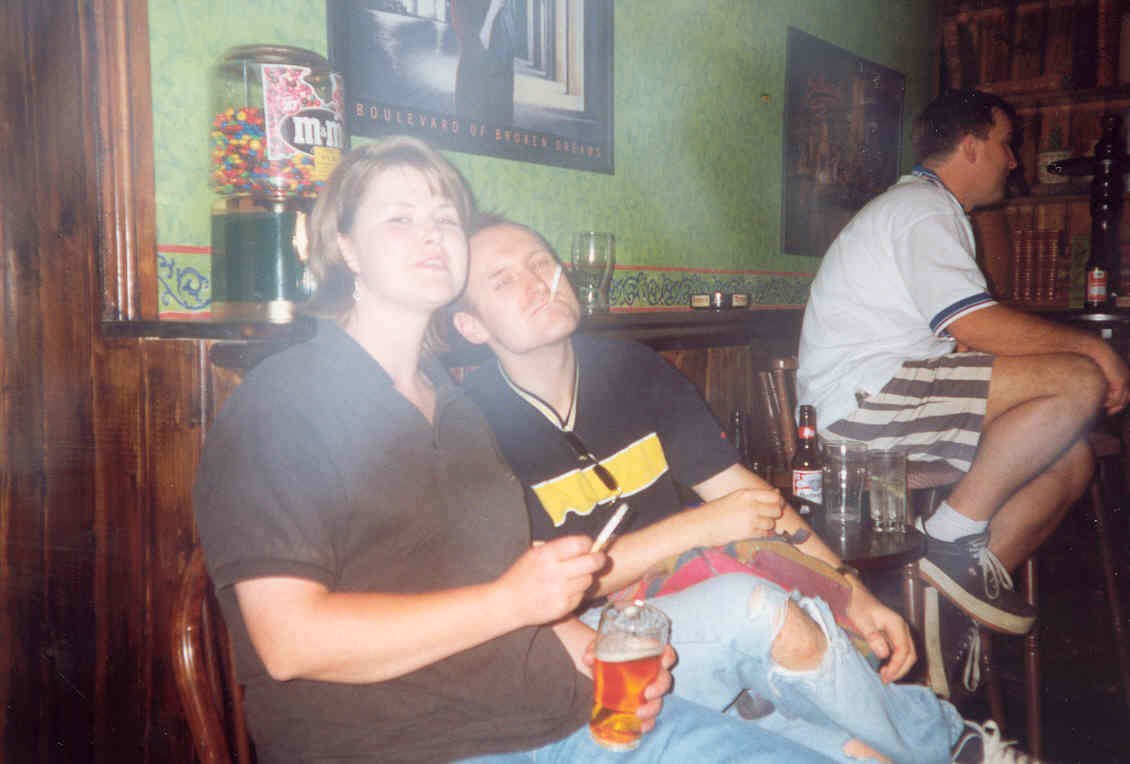 Helen and Daznokiafun smokin' lovely fags.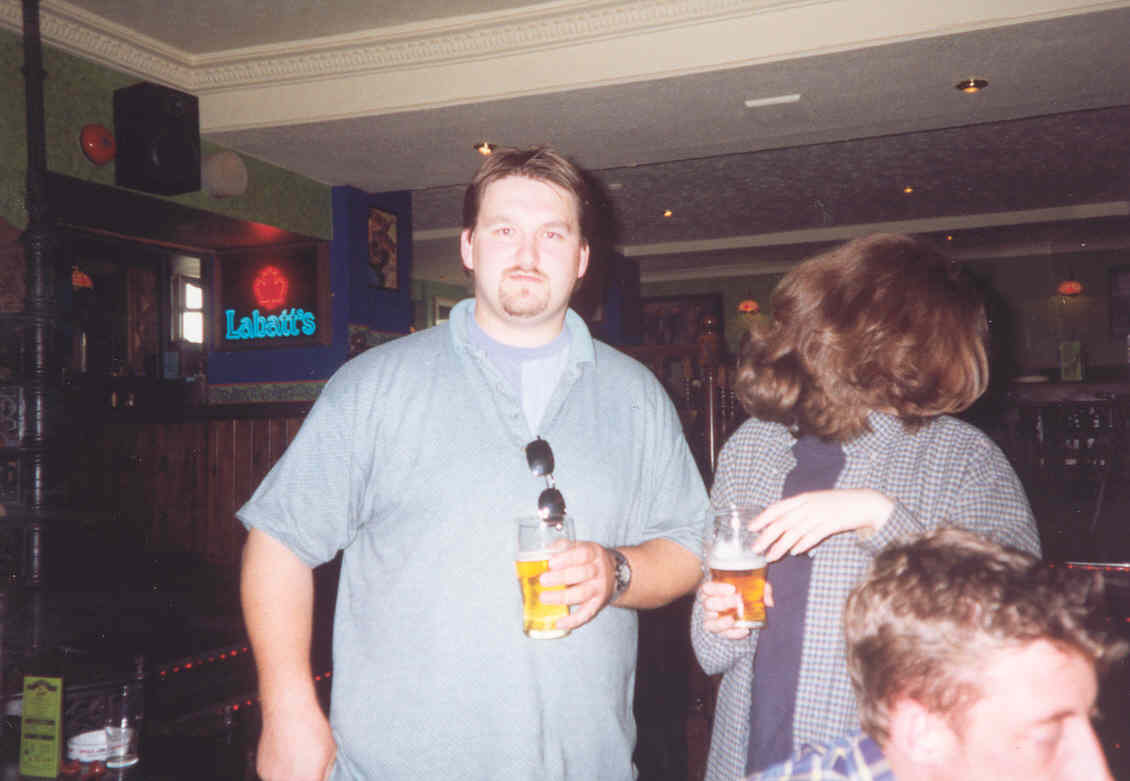 Nearly got a shot of Andrea...

...yep, got one. There is no escape.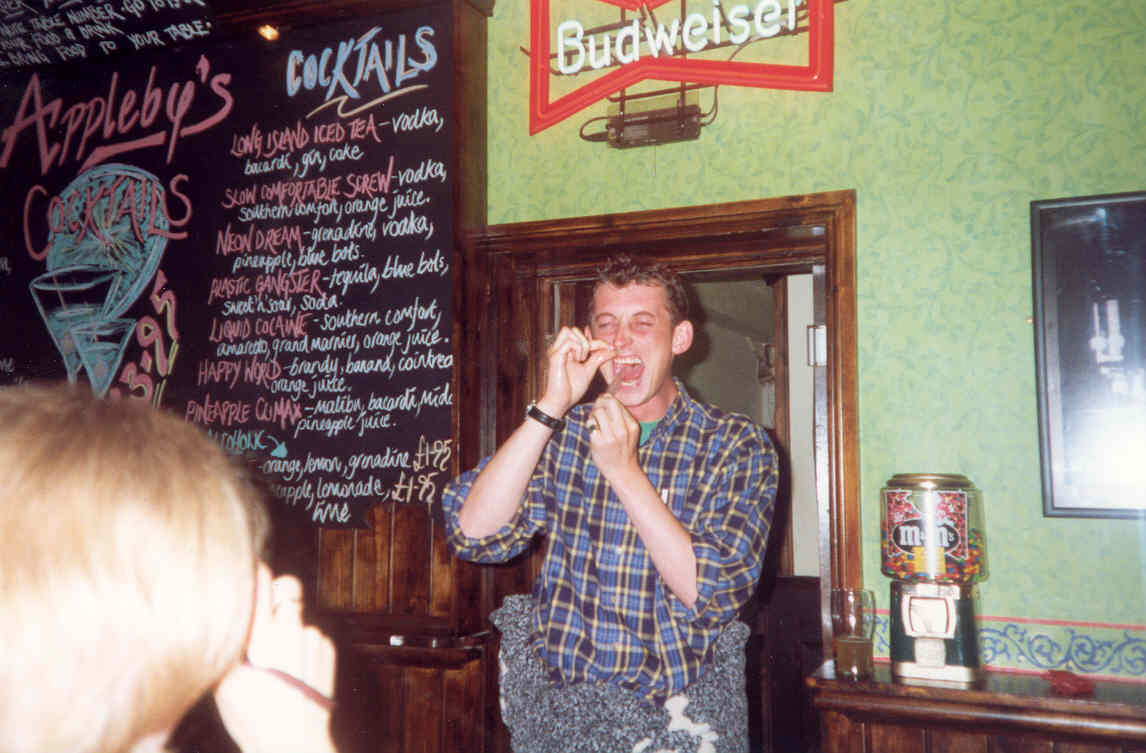 Mad Pat flosses his nasal passage with a durex.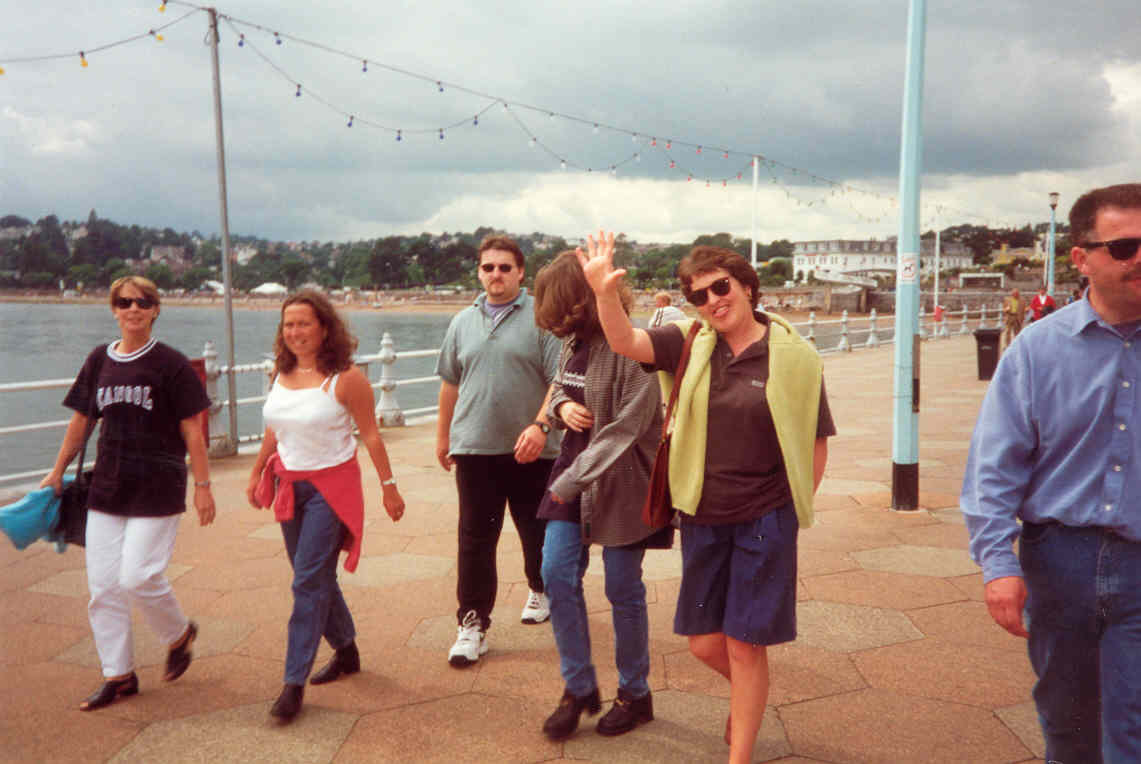 Chilling along the prom making our way into town.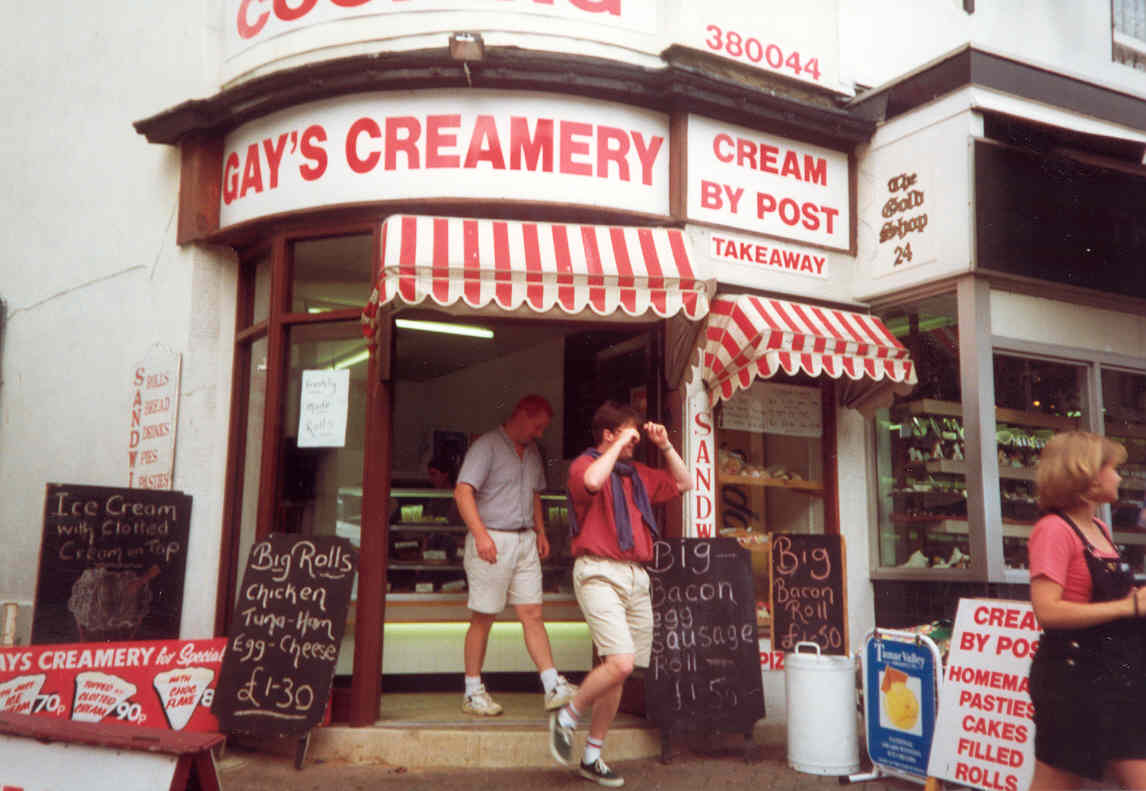 Darrell takes a trip to Gays Creamery. He was welcomed there.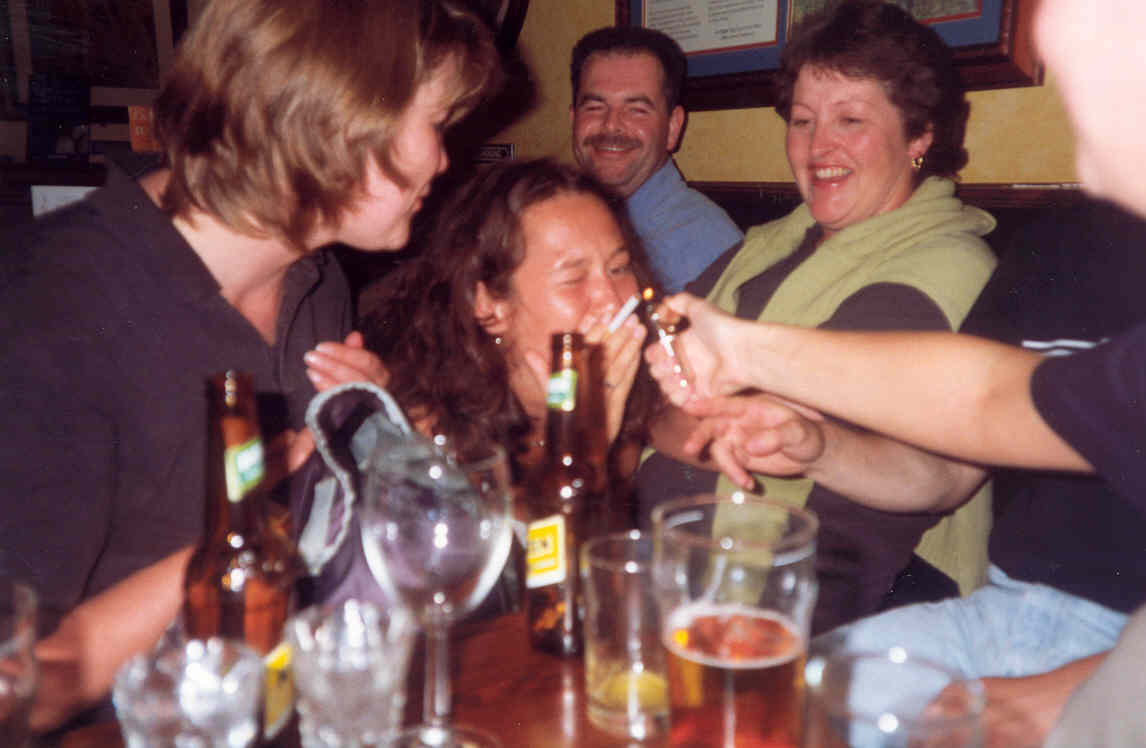 Great shot in the (then) newly opened Wetherspoons. Loadsa drinks lined up.

We're off to see the wizard...Gav, Greg and Reanne.