Back to June 1999: The biggest one yet with a big coachful going along. This was a funny trip actually and the last one that we went to the Hollywood Bowl. On the coach on the way home, everyone seemed a bit subdued. I think it signalled the beginning of the end.
The guilty party of 1999 were: Daz, Darrell, Danny, Jason, Pete, Paul, Dave C, Dave S, Pam , Martin G, Martin B, Jenny, Fi, Amanda, Nick, Debbie, Claire, Donna, and Celia.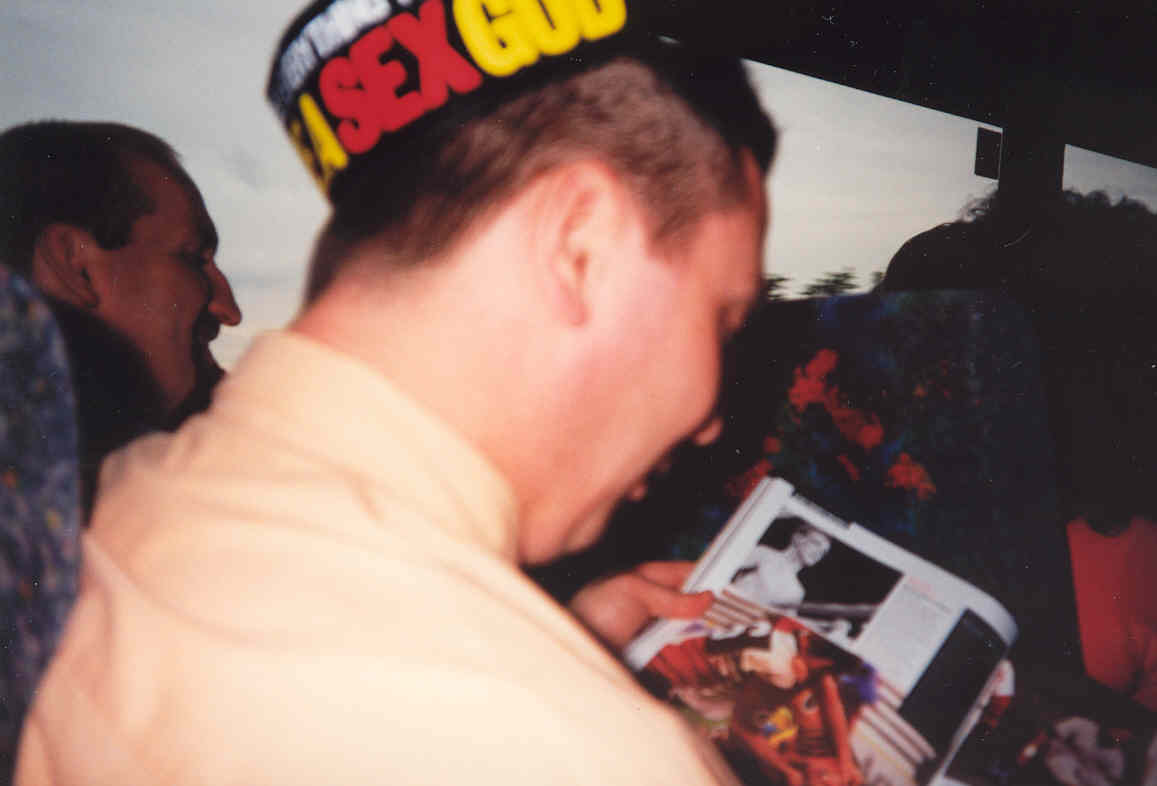 There is only one sex god. Crown aloft.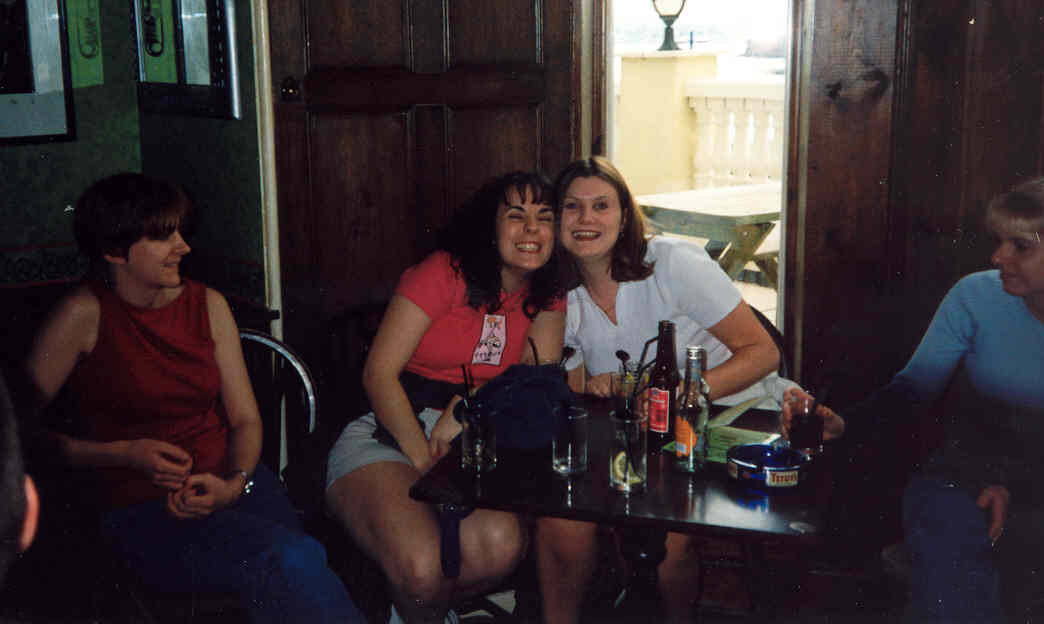 Fi, Jenny and Donna in Applebys.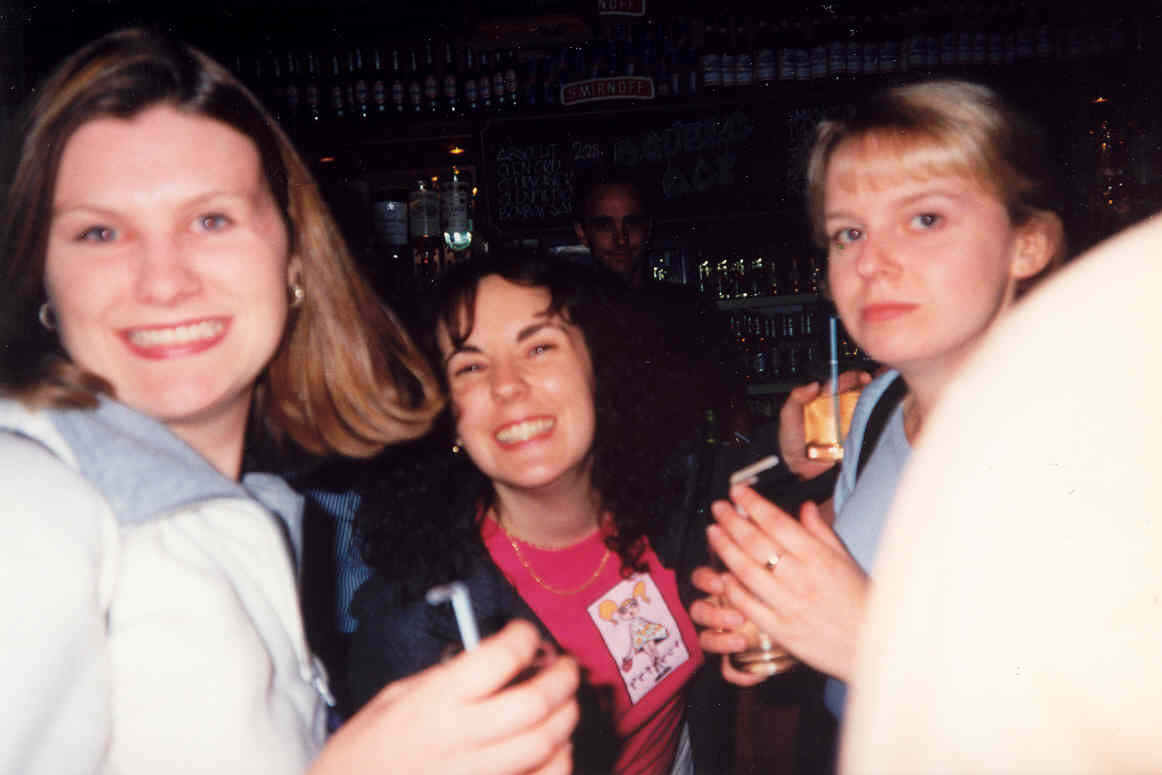 Donna and Jenny get into the swing. Debbie's not so sure.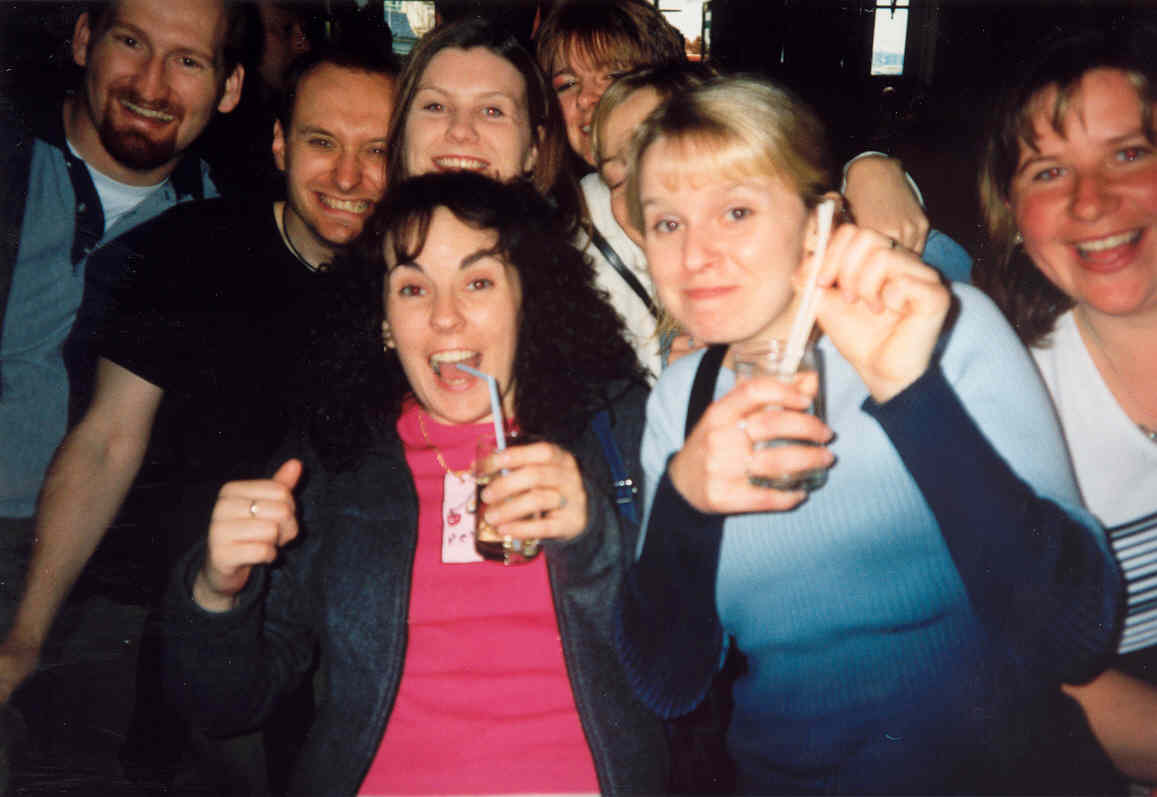 Group(ish) shot in the Wetherspoons.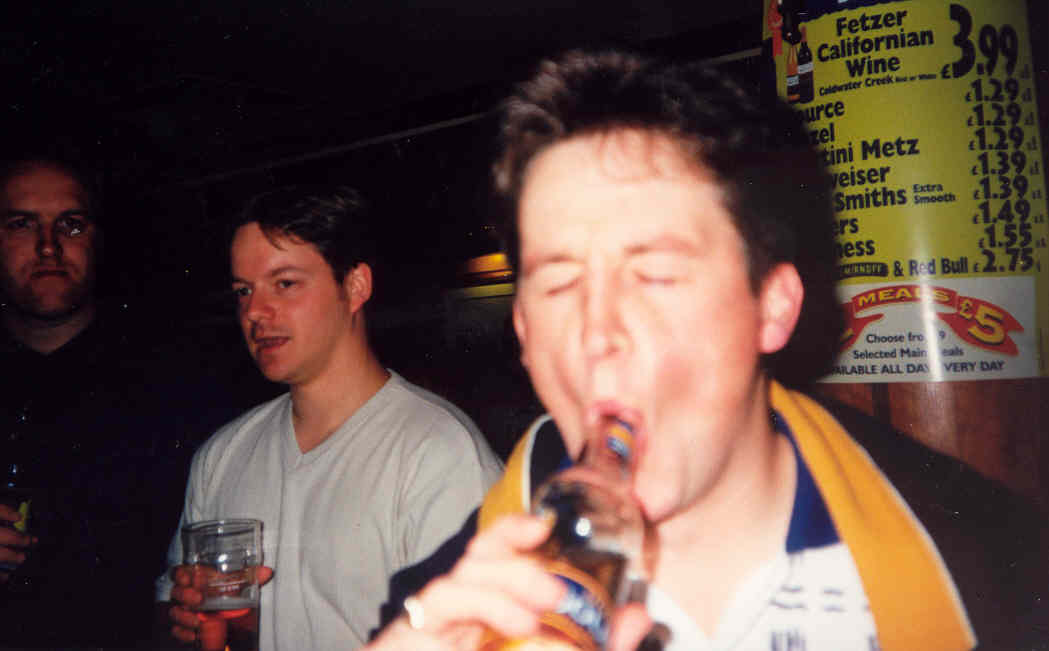 Darrell engages another dirty act in Wetherspoons.

Martin: "Extreme emasures when the cashpoints out of order!"

Nick having an absolutely great time on the walk to the Hollywood Bowl.

The rest of the crew follow. Darrell makes the pounce on Danny this year.

Remember the green cross code! Crossing to the bowling.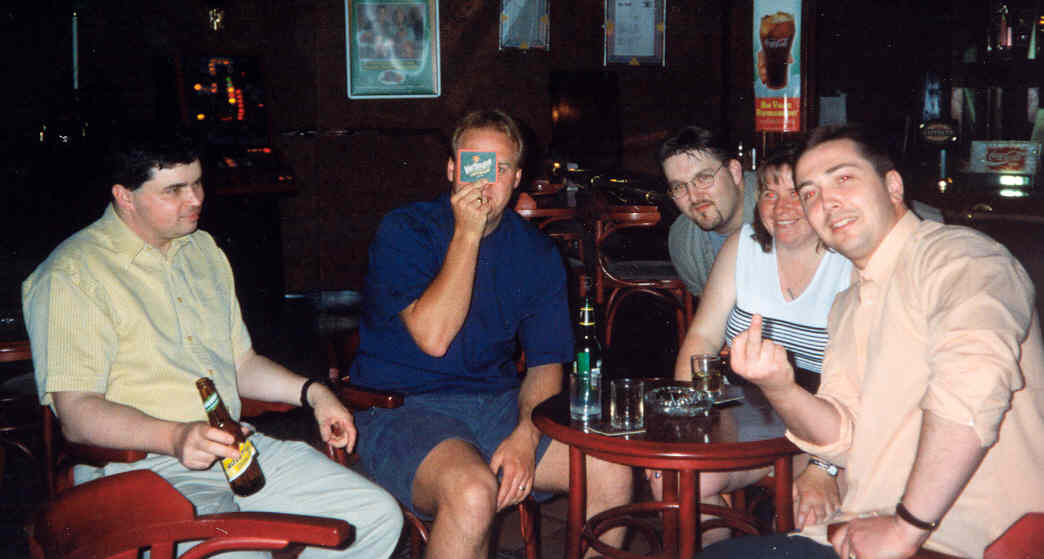 Cant help thinking how miffed off they look in this shot. The 1999 event wasnt really a showstopper and was the last one for some of the hardcore veterans in this shot.
I'm rooting after pics for 2000 and 2001 and I have obtained a source for these once they find them!! These will be more difficult as I didnt know most of the people on the trips in 2000 and 2001! Watch this space though folks, I shall not be defeated.